For cannabis enthusiasts, the desire to extend and intensify the effects of their high is a common quest. Whether you're a seasoned user or new to the world of marijuana, discovering ways to make your weed high last longer can enhance your overall experience. In this blog, we'll explore practical tips and techniques that can help you maximize the duration and potency of your cannabis-induced euphoria. From consumption methods to dosing strategies, get ready to unlock the secrets of extending and fully enjoying your cannabis high.
How Long Does A High Normally Last?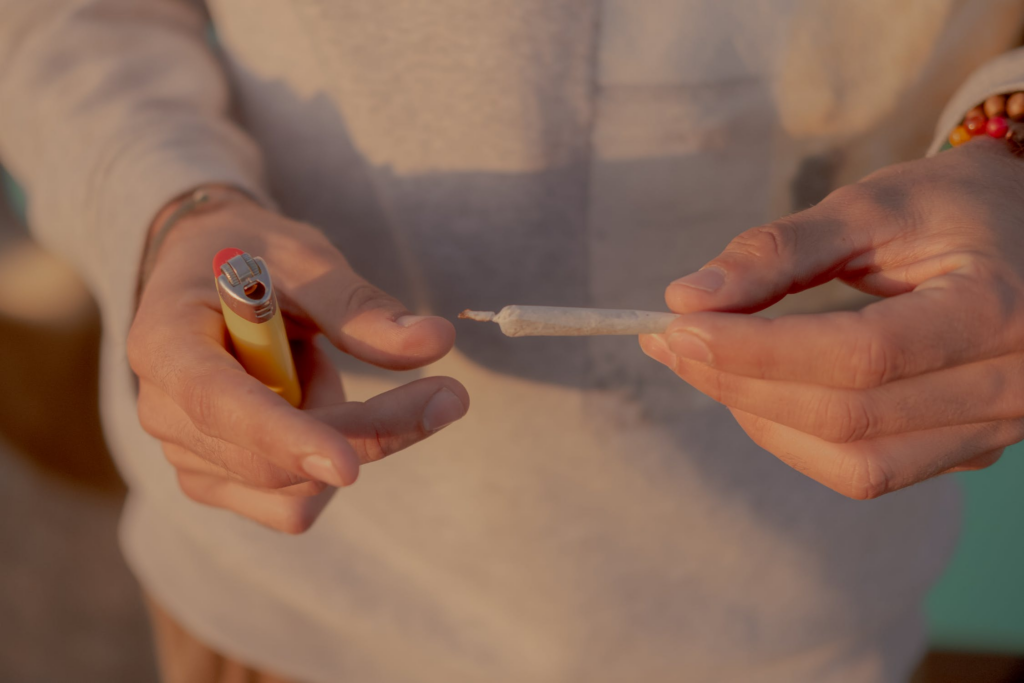 When it comes to consuming cannabis, one of the most frequently asked questions is how long does a high last? The duration of a high can vary from person to person, as well as depending on certain variables:
THC
THC, or tetrahydrocannabinol, is the primary psychoactive compound found in the cannabis plant. The quantity of THC in your cannabis product can greatly affect how long your high will last. Generally speaking, the higher the THC quantity, the longer a high will last. This can vary, however, depending on factors such as the method of consumption and one's individual tolerance.
Method Of Consumption
Inhalation methods such as smoking or vaping tend to produce a shorter high than ingestion methods such as edibles. When cannabis is ingested, it is metabolized differently and takes longer for the effects to kick in, but those effects can last for several hours.
Metabolism
Individuals with a faster metabolism may find that their high wears off more quickly, while those with a slower metabolism may experience a longer-lasting high.
Tolerance
Regular cannabis users may find that they require more THC to achieve the same effects, resulting in a shorter high. Conversely, taking a tolerance break can help to reset the CB1 receptors in the brain and potentially extend the duration of a high.
Environment
Being in a relaxed or comfortable environment can enhance the high and make it feel longer-lasting, while stressful or uncomfortable environments may shorten the effects.
As a general estimate, the duration of a high from cannabis concentrates can last anywhere from 1-3 hours, while the effects from flower tend to last around 2-4 hours. Edibles, due to their digestion and absorption process, can produce effects that can last for up to 8 hours or more.
It's important to note that individual experiences may vary, depending on unique factors such as weight, height, age, and health. Some people may find that their high lasts for a shorter period of time, while others may experience a longer-lasting high.
Layer Effects For A Longer-Lasting High
Achieving a long-lasting high can sometimes be a challenge for cannabis enthusiasts. While different variables impact the duration of a high, there's a layering technique that can improve its staying power. A combination of edibles and inhalable options, such as smoking or vaping, can extend the length of the psychoactive effects of THC.
Variables such as dose size, route of administration, tolerance level, and metabolism all affect the duration of a high. It's worth noting that tolerance levels can differ from person to person, influenced by factors that include a person's frequency of cannabis use.
Taking A Tolerance Break to Reset the High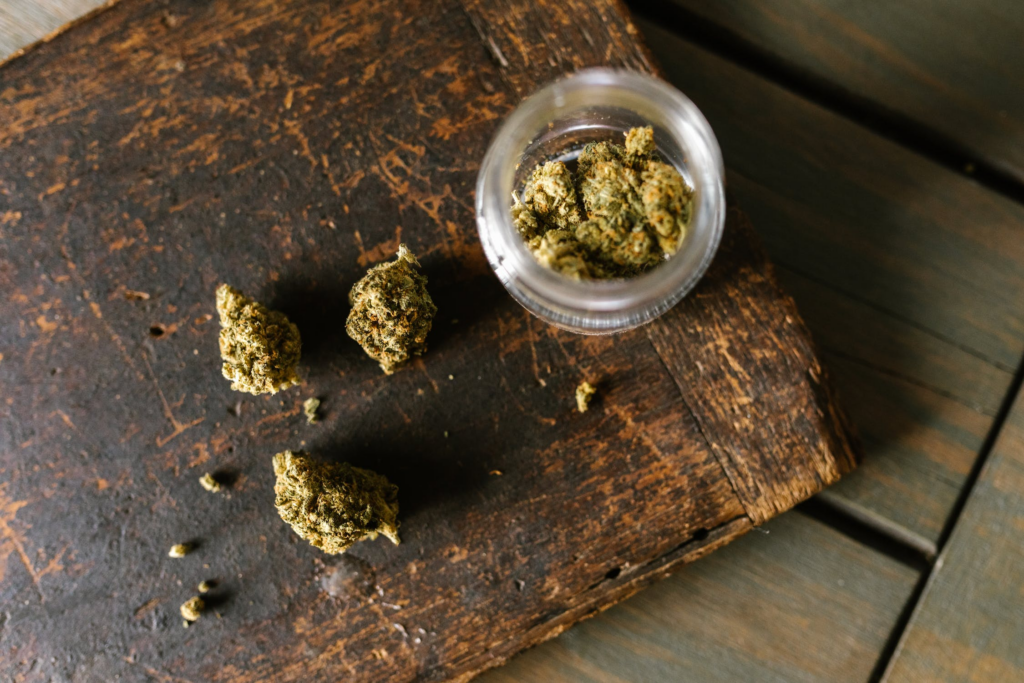 If you are a regular cannabis user, you may have noticed that over time, the effects of THC can diminish as your body builds up a tolerance. While this is a natural response to frequent exposure, it can be frustrating for those who want to experience a longer-lasting high.
Tolerance builds up quickly with frequent exposure to THC, and other factors such as the frequency and potency of the cannabis products you consume, your sex, age, and lifestyle can all influence how long it takes for your body to become desensitized to THC. This means that the length of your tolerance break will depend on a variety of factors, and you may need to experiment to find what works best for you.
Some potential benefits of taking a tolerance break include increased sensitivity to THC, stronger effects from smaller quantities of cannabis, and potentially even reduced risk of certain adverse effects associated with regular cannabis use.
If taking a full tolerance break isn't feasible for you, another alternative is to hold off on consuming cannabis until later in the day. This can help to prevent your body from becoming too accustomed to the effects of THC and may also help to make your high last longer.
Smoke Efficiently, Not Greedily
When it comes to smoking weed, there's an art to doing it efficiently. Taking small hits instead of big ones can help maximize the effects of THC and make your high last longer. But smoking too much at once burns through the weed too quickly, leading to a shorter high and potentially a waste of product. That's why it's important to smoke efficiently, not greedily.
Using a mini pipe or small bowl can help control the amount of weed being consumed. This will allow you to take small hits and enjoy the effects for a longer period of time. Not only will you be able to make your weed last longer, but you'll also find yourself needing less and less to reach the desired high over time.
Smoking efficiently has other benefits beyond just prolonging your high. By taking smaller hits, you'll be able to get a stronger effect from the THC. This is because you're maximizing the cannabinoid receptors in your body that THC binds to. With larger hits, you may be getting too much too quickly, overwhelming your receptors and ultimately limiting the effects.
So, the next time you're smoking weed, remember to smoke efficiently, not greedily. Using a mini pipe or small bowl and taking small hits will not only elongate your high but also allow you to enjoy the benefits of THC more effectively.
Store Your Weed Properly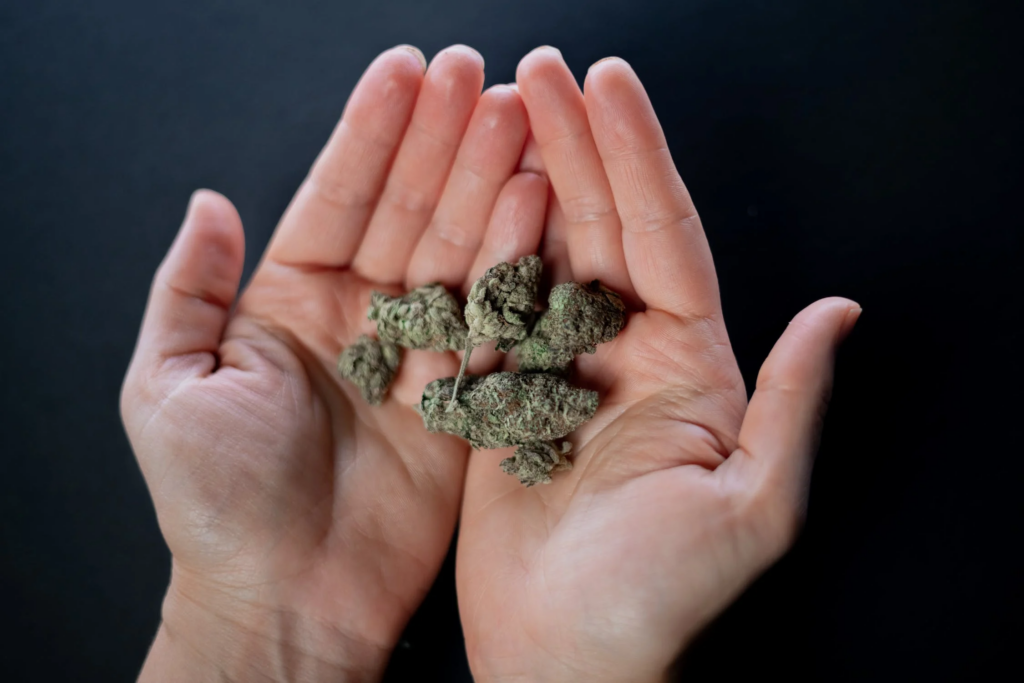 First, let's discuss why proper weed storage is important. When weed is exposed to light, air, and moisture, it loses its potency, resulting in a weaker high. Storing your weed in a plastic container or a supplier's container reduces its strength. This is because static generated by plastic containers could draw the THC-rich trichomes on your flowers, leading to them never making their way to your bloodstream. Therefore, understanding proper storage techniques is essential to ensure that your weed remains potent.
Here are some best practices for storing weed:
1. Keep the container in a cool, dark place. Exposure to sunlight or heat will dry out and degrade the immediate humidity around your cannabis.
2. Avoid excess air or moisture. Lightly packed containers can cause oxygen pockets that may cause premature drying and reduce your bud's quality.
3. Avoid storing your weed near electronic devices such as speakers or refrigerators. The constant vibration may damage trichomes and reduce potency.
4. Don't store your weed in a refrigerator or freezer; it makes your bud dry and brittle.
Smoke in a Confined Space
Smoking weed in a confined space has become a popular practice amongst weed users. Whether it's in a small room, enclosed car, or any other space with limited ventilation, hotboxing can help to prolong the effects of THC, leading to a stronger and longer-lasting high.
Hotboxing entails smoking weed in a confined space until the area is filled with smoke. The idea is to breathe in the thick fumes that have been circulated in the enclosed space, exposing your lungs to more THC. This method can be particularly effective for those who have built up a higher tolerance level, allowing them to feel the psychoactive effects of marijuana for an extended period of time.
There are numerous benefits to smoking weed in a confined space. Consuming THC through breathing in the fumes from hotboxing can help increase the amount of chemical compound in your bloodstream, leading to a more intense and longer-lasting high. Additionally, if you are smoking weed with other people, hotboxing can provide extra time for everyone to enjoy the effects of cannabis together.
Eat the Right Food
One of the best ways to extend your high and get the most out of your cannabis experience is by eating the right foods. While many people focus on the method of consumption, using specific foods can significantly enhance the effects of THC and other cannabinoids on the body.
1. Mangoes - Mangoes are high in the terpene myrcene, which is also present in cannabis. This terpene helps cannabinoids better penetrate the blood-brain barrier, resulting in a more potent and longer-lasting high. Eating a mango around an hour before smoking cannabis can help make the high more intense and last longer.
2. Sweet Potatoes - Sweet potatoes are a great source of omega-3 fatty acids, which can help lower blood THC levels and reduce the risk of experiencing adverse effects such as anxiety and paranoia. Eating sweet potatoes before consuming cannabis can help counteract these negative effects.
3. Black Peppercorns - Black peppercorns have a compound called beta-caryophyllene, which can help mitigate the highness of THC. If you're feeling too high or experiencing anxiety, chewing on a few peppercorns can help tone down the effects of cannabis.
4. Fatty Foods - Eating fatty foods before consuming cannabis can help the THC bind to fat molecules, leading to a slower onset of effects and a longer-lasting high. Incorporating foods such as avocado or nuts into your diet before consuming cannabis can help extend the period of time you feel the effects.
Conclusion
It's important to remember that there is no one-size-fits-all approach. Combining different techniques and experimentation may be needed to find the right balance and achieve a longer-lasting high. We encourage readers to share their own tips in the comments section and engage in a discussion about how they make their weed high last longer.
At DC Collective, a premier cannabis dispensary, we understand the importance of high-quality cannabis products in enhancing your experience. That's why we offer a wide range of carefully curated cannabis strains and products to suit your individual preferences. Whether you're looking for a relaxing indica, an uplifting sativa, or a well-balanced hybrid, we have something for everyone.
We urge readers to always use cannabis responsibly and understand their tolerance level. It's crucial to seek professional medical advice if needed and be aware of any potential adverse effects. Remember, what works for one person may not work for another, so listen to your body, be mindful, and use cannabis in a safe and responsible manner.
In recent years, there has been a growing interest in cannabis and its various forms. One particular component of the cannabis plant that has gained significant attention is cannabis resin. Also known as hashish or simply "hash," cannabis resin holds a rich history and a wide range of applications. Whether you're a seasoned cannabis enthusiast or a curious newcomer, understanding the basics of cannabis resin can enhance your knowledge and appreciation for this remarkable substance.
In this comprehensive guide, we will delve into the world of cannabis resin, exploring its origins, extraction methods, chemical composition, and potential uses. We'll also address some common misconceptions and provide insights into its legal status in different parts of the world. By the end, you'll have a solid grasp of the fundamentals of cannabis resin and how it fits into the broader cannabis landscape.
So, if you've ever wondered what cannabis resin is, how it differs from other cannabis products, or what makes it so highly sought after, you've come to the right place. Get ready to embark on a fascinating journey through the world of cannabis resin as we uncover its history, properties, and the myriad ways it can be enjoyed and utilized.
What's Live Resin?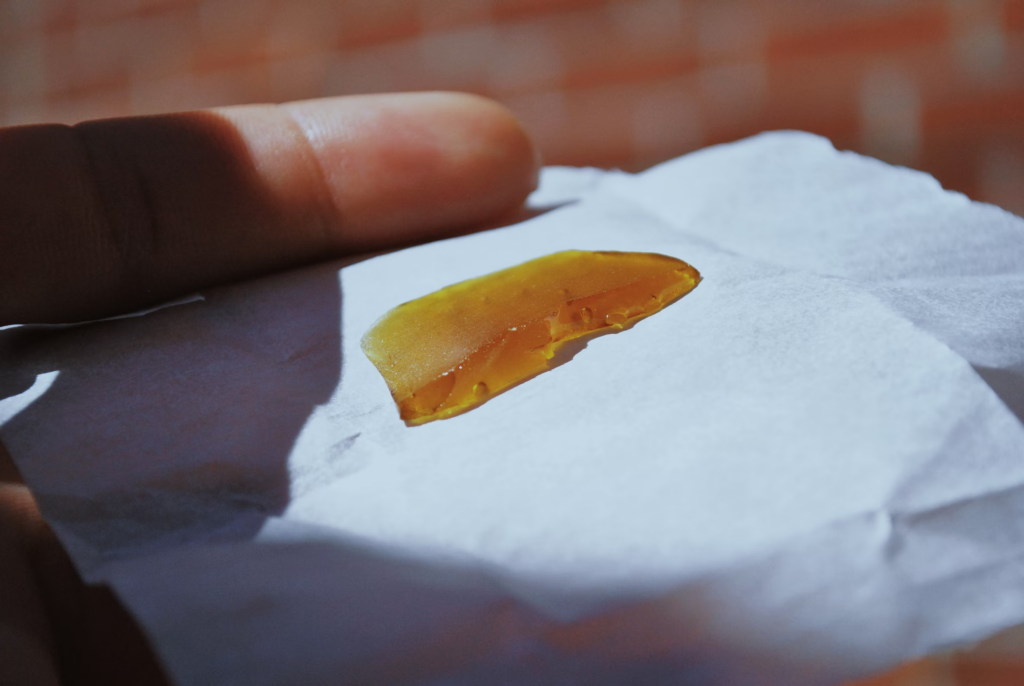 Live resin is a type of cannabis concentrate that has quickly gained popularity within the cannabis community due to its unique extraction process and exceptional characteristics. Unlike other cannabis concentrates, live resin is made using flash-frozen cannabis plants instead of dried and cured buds. This process allows for the preservation of the plant's natural terpene profile, resulting in a product with a robust and complex terpene profile.
Cannabis aficionados highly value live resin due to its ability to provide a more authentic and nuanced experience of the strain's natural aroma and flavor. The robust terpene profile of live resin provides a more complex and layered taste that allows users to fully appreciate the unique traits of each strain. The cannabinoid profile of live resin is also highly sought-after, as it can contain concentrated levels of THC, CBD, and other cannabinoids.
There are various types of live resin available, each with its unique color and texture. Amber/golden live resin is the most common variety, which often has a sugary texture and a bright, amber/gold color. White live resin, on the other hand, has a more crumbly texture and a pale yellow color. Other colors of live resin are also available, depending on the strain of cannabis used.
Live resin offers numerous benefits compared to other forms of cannabis resin. The use of fresh, flash-frozen cannabis plants preserves the terpene profile of the plant, resulting in a concentrate with a more robust and complex flavor. The potent cannabinoid profile of live resin, combined with its high terpene content, also offers users a more profound and long-lasting experience.
How Is Live Resin Made?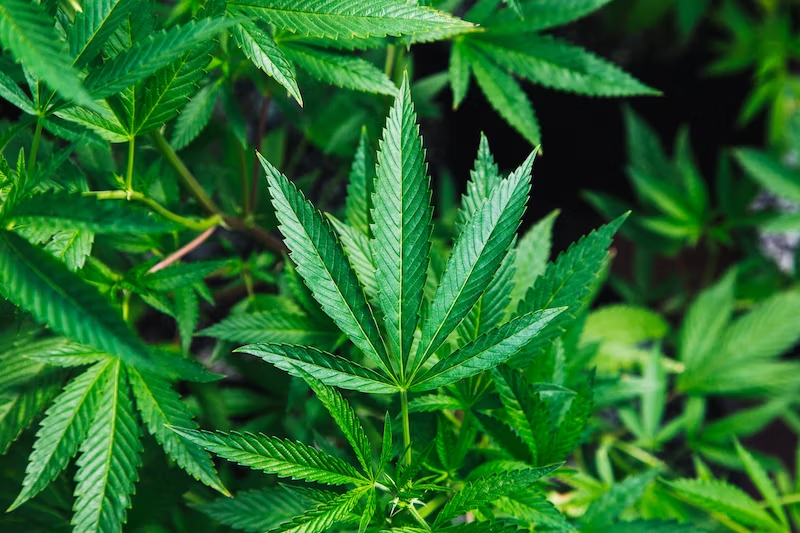 Live resin is a premium cannabis concentrate extracted from freshly harvested flowers. It involves flash-freezing the flowers to preserve their natural terpene and cannabinoid profiles. The process starts with immediate freezing of the flowers using liquid nitrogen or dry ice, ensuring the preservation of terpenes and cannabinoids.
The next step is a closed-loop extraction system utilized to extract valuable compounds from the plant material. This system prevents solvent leakage, ensuring a safe and efficient extraction process. Butane or supercritical CO2 are commonly used solvents known for their effectiveness and cleanliness.
Once the extraction is complete, a highly concentrated substance is obtained, containing all the beneficial compounds from the cannabis plant. To ensure purity, the substance undergoes purification and refinement to eliminate any residual solvents or impurities.
Live Rosin vs. Live Resin: What's the Difference?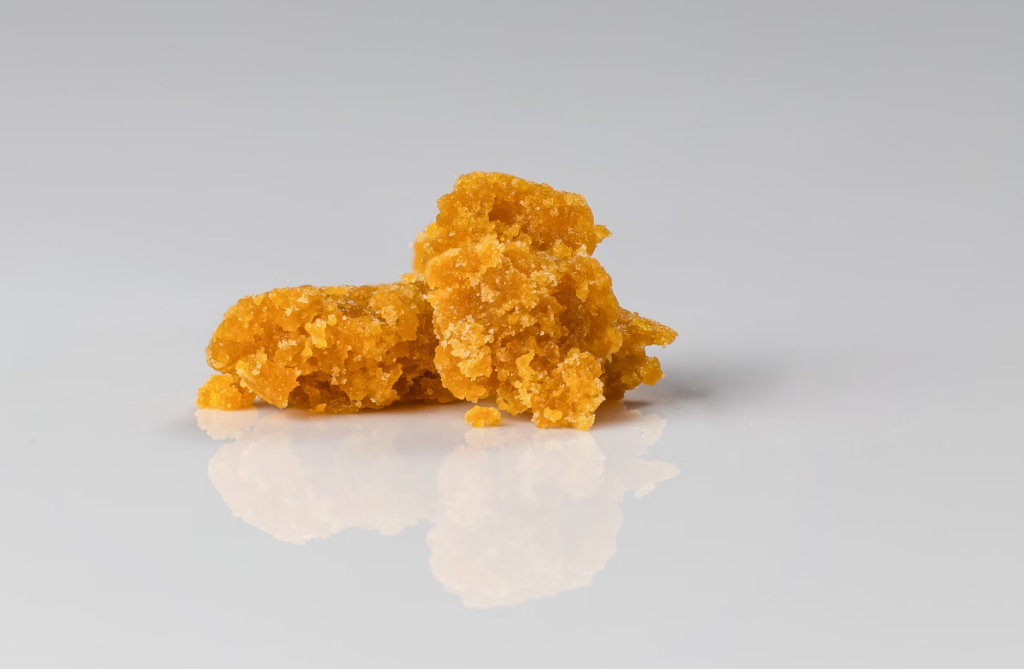 When it comes to cannabis concentrates, two popular options that are often compared are live rosin and live resin. While both are known for their strong potency and flavor, there are key differences in their production and characteristics.
Live Rosin
Live rosin is a type of concentrate that uses a solventless extraction process, meaning it does not involve any harmful chemicals. The process begins by freezing freshly harvested cannabis plant material to preserve its terpene content. This frozen material is then pressed at a low temperature using heat and pressure to extract the trichomes, resulting in a sticky, resinous substance with a golden color. Live rosin is known for its full-bodied terpene profile and intense flavor. Live rosin has a shiny golden color and a thick, sticky texture that can be easily manipulated using a dab tool. Known for its natural terpene profile and purity, it does not involve any solvents.
Live Resin
On the other hand, live resin is made using solvent-based extraction methods such as butane or propane. This process involves blasting the cannabis buds or plant material with a solvent to dissolve the trichomes, which are then separated from the solvent using heat and vacuums. Unlike live rosin, this process can result in a softer, budder-like texture and a more varied terpene profile depending on the strain used. Live resin can range in color from light yellow to darker amber and typically has a softer texture that can be harder to handle. The terpene profile of live resin will depend on the strain used and the extraction method, but it is generally known for its complex flavor profile.
It's worth noting that there are also dried plant-based resins and rosins that are made using similar extraction methods, but with cured or dried plant material instead of fresh, "live" plants. These concentrates may have a different terpene profile, color, and texture compared to their live counterparts.
How To Use Live Resin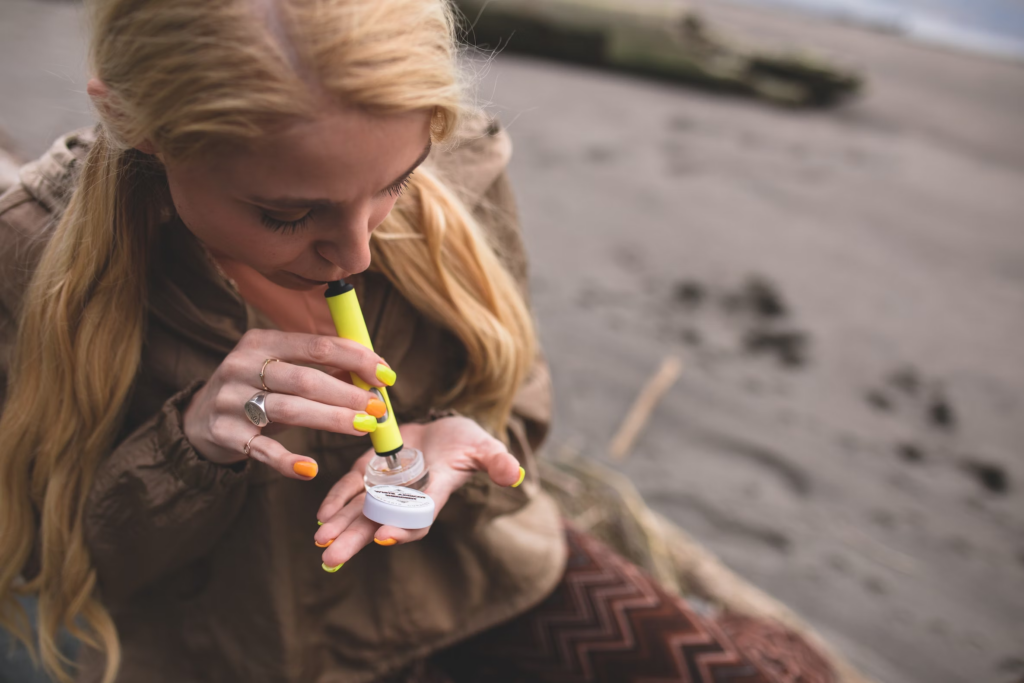 Live resin can be used in various ways, each providing a unique experience. One way to enjoy it is by adding it to a joint or bowl of flower. Known as smoking live resin-infused flower, this method is simple yet effective. Start by grinding the flower and adding a small amount of live resin to it before rolling it up or packing it in a bowl. The live resin will enhance the flavor and potency of the flower, providing a more intense experience.
Another convenient way to use live resin is by using a live resin pen, which is a pre-filled vape cartridge making it easy to use and discreet making it a popular method. Simply attach the cartridge to a compatible battery and take a puff. The live resin pen allows for precise dosing and provides an on-the-go option for cannabis aficionados.
Traditional methods of dabbing live resin involve using a dab rig, e-nail, or nectar collector. Dab rigs are similar to bongs, but use a nail or banger instead of a bowl. The live resin is placed on the heated nail which vaporizes the concentrate, and the vapor is then inhaled through the rig. E-nails provide more precise temperature control and eliminate the need for a torch. Nectar collectors, also known as honey straws, are handheld devices used to vaporize live resin. They are typically made up of a glass or quartz tip and a straw-like body.
How To Pick The Best Live Resin?
If you're a cannabis aficionado, then you're likely familiar with live resin, one of the most potent and flavorful forms of cannabis concentrates. But with so many live resin products available on the market, how do you choose the best one for your needs? Here are the essential factors to consider when selecting high-quality live resin:
1. Start with Quality Source Material: One of the most crucial factors in producing high-quality live resin is the source material. For the best results, look for live resin made from fresh, flash-frozen cannabis plants with a robust terpene profile. The source material will determine the final flavor, aroma, and overall potency of the live resin.
2. Choose a Reputable Extractor: The extraction method used to make live resin plays a vital role in the final product's quality. Therefore, it's essential to select a reputable extractor that specializes in solvent-based extraction methods, such as carbon dioxide or emotek labs. This ensures that the live resin is free from any harmful solvents or contaminants that could compromise its quality.
3. Check the Strain of Cannabis: Not all cannabis strains are suitable for live resin extracts. Some strains have a higher yield of resin than others, resulting in a more potent product. Therefore, it's essential to check the strain of cannabis used in the live resin to ensure that it's the right type for your preferences.
4. Pay Attention to the Terpene Content: The terpene content in live resin plays a significant role in the entourage effect and overall flavor. Thus, it's essential to select products that have a complex and natural terpene profile, providing a more potent and flavorful experience.
5. Look for Transparent Lab Testing Results: Finally, it's crucial to select live resin products with transparent lab testing results. This ensures that the product is free from contaminants and is safe for consumption. Always check for lab testing results before making a purchase.
Recommended Products
Is Live Resin Safe To Use?
Live resin, a type of cannabis concentrate, has become a popular choice among cannabis aficionados due to its complex terpene profile and robust flavor. However, when it comes to the question of safety, it is crucial to purchase live resin from licensed dispensaries and legal markets to ensure that it meets state health requirements.
Overall, live resin is generally safe to use, but it is essential to purchase it from a reliable source to ensure its quality. As a potent concentrate, live resin is much more potent than cannabis flower, so caution should be exercised when using it for dabbing or vaping. It is not recommended to eat live resin, as it can have adverse effects on your health.
Live resin is safe to use but should only be purchased from licensed dispensaries and legal markets to ensure that it meets health requirements imposed by the state. As a potent concentrate, it is not recommended to be eaten but can be used for dabbing or vaping. Always exercise caution when using live resin and follow dosage recommendations to prevent any adverse effects.
Final Thoughts on Cannabis Resin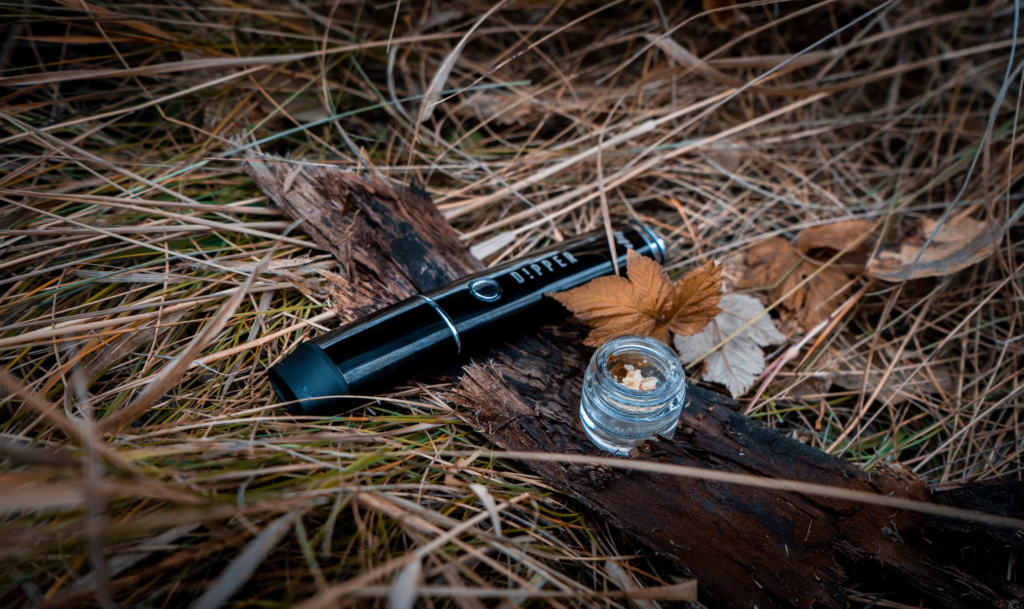 Discover the wonders of cannabis resin! With its robust terpene profile and high concentrations of flavonoids and THC, this essential component of the cannabis plant provides both psychoactive and therapeutic benefits. Learn about extraction methods, types, and modes of use in our comprehensive guide. Shop live resin products and other cannabis goodies at DC Collective to enhance your experience. Don't miss out on the complex terpene profiles and diverse uses of cannabis resin—it's a must-have for all cannabis enthusiasts. Dab or vape, there's something for everyone!