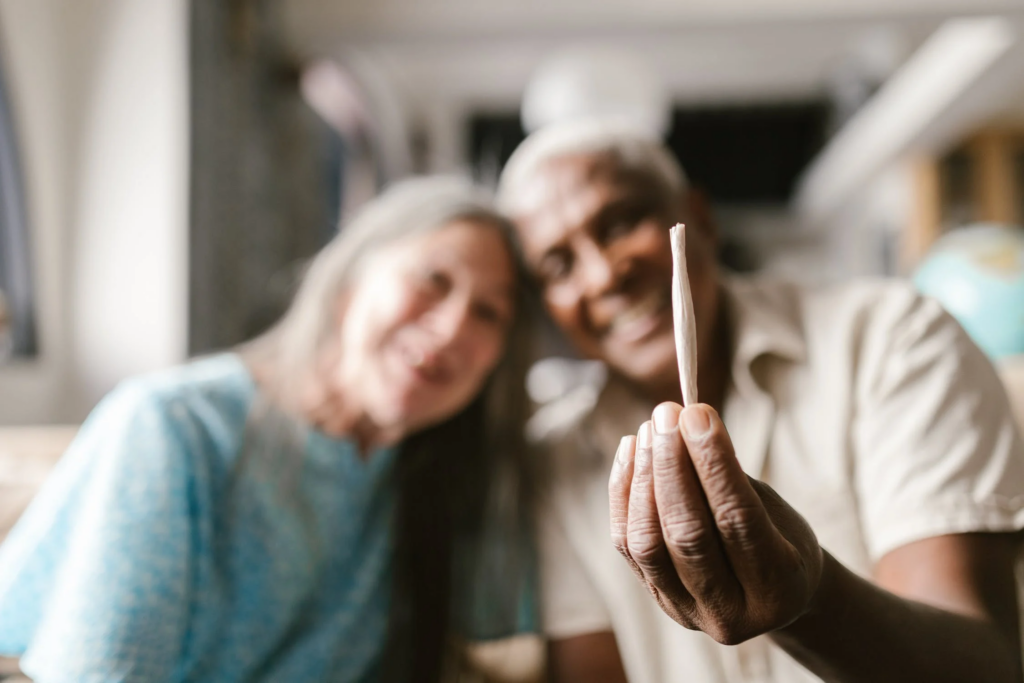 What is Cannabis?
Cannabis is a plant that has been used for centuries for various medicinal and recreational purposes. It contains several active compounds, the most well-known being delta-9-tetrahydrocannabinol (THC) and cannabidiol (CBD). THC is responsible for the psychoactive effects commonly associated with cannabis, while CBD is non-intoxicating and believed to have numerous potential health benefits. Cannabis can be consumed in various forms, including smoking the dried flower, vaporizing oils, consuming edibles, or applying topical creams. In recent years, medical professionals and researchers have been increasingly exploring the potential therapeutic uses of cannabis, particularly for seniors in managing chronic pain, improving quality of life, and addressing various medical conditions. It's important for seniors to approach cannabis usage with caution and consult with their healthcare providers to determine the most effective dose and ensure there are no potential risks or adverse effects due to interactions with other medications.
Benefits of Medical Cannabis for Seniors
Medical cannabis can provide numerous benefits for seniors, particularly in managing chronic pain and improving overall wellness. One of the primary advantages of medical cannabis is its potential for reducing joint and tissue inflammation, which can be especially beneficial for seniors experiencing joint pain. Cannabis can also help manage chronic pain by providing relief and reducing reliance on prescription drugs.
In addition to pain relief, medical cannabis can enhance sleep quality for seniors. Many seniors struggle with sleep issues, and cannabis can act as a sleep aid by promoting relaxation and reducing anxiety. This can lead to more restful nights and improved overall sleep support.
Furthermore, medical cannabis has shown promise in improving mood and reducing symptoms of anxiety and depression. The active compounds in cannabis interact with the endocannabinoid system in the body, promoting balance and alleviating symptoms of various mental health disorders.
It is important for seniors to consult with their healthcare providers before considering medical cannabis. They can provide guidance on dosage, potential risks, and any interactions with other medications. With proper medical supervision, medical cannabis can enhance the quality of life for seniors by reducing chronic pain, promoting better sleep, and supporting positive mental health.
Types of Cannabis Products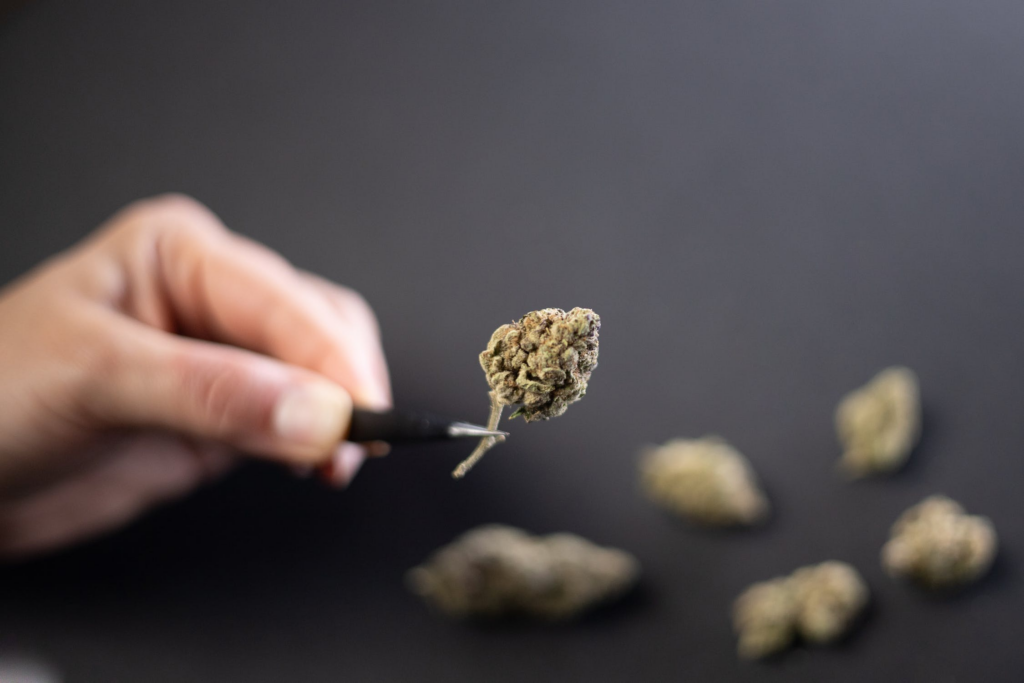 There are several types of cannabis products available for seniors seeking the potential benefits of medical cannabis. These products can be consumed in various ways, allowing individuals to choose a method that best suits their preferences and needs. One common option is cannabis flower, which can be smoked or vaporized for quick relief. Cannabis oils and tinctures offer a discreet and convenient way to consume cannabis, as they can be taken orally or added to food and drinks. Edibles, such as infused candies or baked goods, provide a longer-lasting effect and eliminate the need for smoking. For those who prefer not to ingest cannabis, topical creams and lotions can be applied directly to target areas of pain or inflammation. It is important to consult with medical professionals and reputable dispensaries to find the most suitable cannabis product and determine the proper dosage for individual needs. With the variety of options available, seniors can explore different types of cannabis products to find the most effective and enjoyable method of consumption for their wellness journey.
Different Forms of Cannabis
Cannabis comes in various forms, offering seniors a range of options for incorporating its potential wellness benefits into their lives. Understanding these different forms is essential for making informed choices and ensuring safe and effective usage.
One commonly known form is the cannabis flower, which can be smoked or vaporized. This method provides quick onset relief and allows users to easily control their dosage. However, smoking may have adverse effects on lung health, which is a concern for seniors with respiratory issues.
Alternatively, cannabis can be consumed orally through edibles or tinctures. Edibles offer a discreet and long-lasting option, while tinctures provide precise dosing and fast-acting effects when placed under the tongue. It's important to note that edibles can take longer to take effect and have a stronger psychoactive impact.
Additionally, seniors can choose to use topicals such as creams, lotions, or balms that are applied directly to the skin. These products provide localized relief without the psychoactive effects typically associated with cannabis use.
While cannabis has shown potential benefits for seniors, it is crucial to consider the potential risks before use. As with any medication, cannabis can interact with other prescription drugs and may have adverse effects on individuals with certain health conditions.
Therefore, it is vital to consult with healthcare professionals knowledgeable about cannabis use for seniors to ensure proper guidance and judicious utilization.
Non-Medical Cannabis Use
Non-medical cannabis use among seniors carries potential risks and implications that should not be overlooked. While recreational cannabis use may be legal in some jurisdictions, it is important to consider the concerns and negative effects associated with this practice, especially among senior citizens.
One major concern is the impact on physical health. Cannabis smoke contains harmful chemicals that can have adverse effects on lung health, exacerbating respiratory issues commonly experienced by seniors. Moreover, the psychoactive effects of cannabis can impair motor skills, increasing the risk of falls and accidents in this age group already prone to fragility.
Mental health disorders are also a significant consideration. Cannabis use has been linked to an increased risk of anxiety, depression, and psychosis, particularly in susceptible individuals. This is particularly concerning as seniors may already be at a higher risk of developing or exacerbating mental health conditions.
Additionally, the cognitive impact of non-medical cannabis use is worrisome. Studies have shown that regular cannabis use, especially in higher doses or over a prolonged period, can lead to cognitive decline and memory problems. Given that cognitive function is already known to decline with age, introducing cannabis as a recreational substance may further exacerbate these issues.
Seniors should be mindful of the potential health risks associated with non-medical cannabis use. It is important to prioritize their overall well-being by staying informed, consulting medical professionals, and making conscious decisions about recreational cannabis usage.
Potential Benefits of Medical Cannabis for Seniors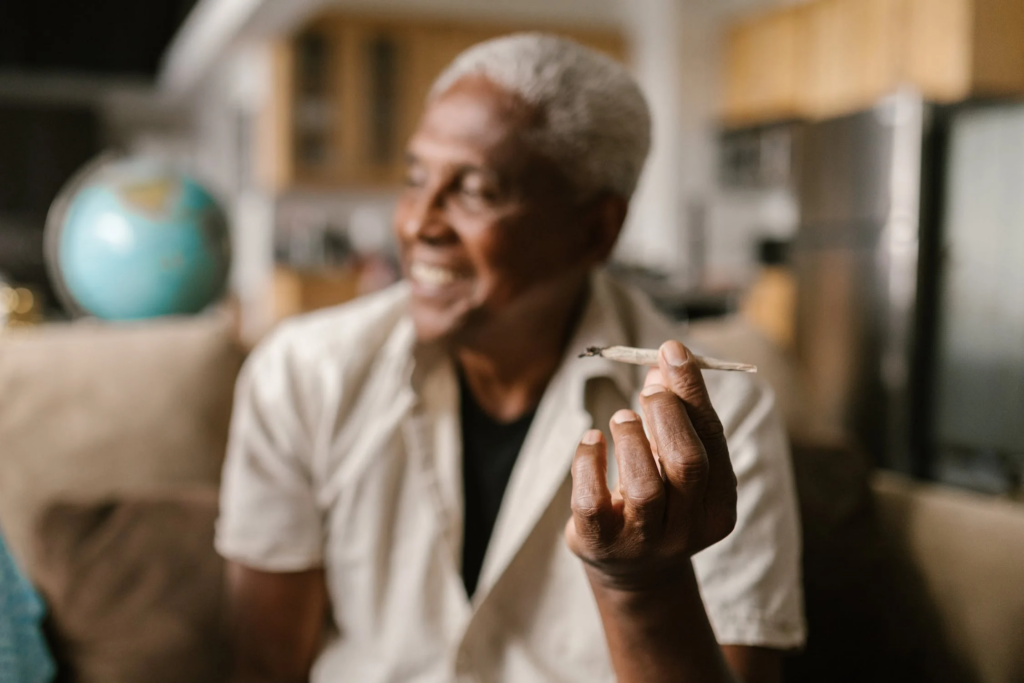 Despite the potential risks and concerns associated with cannabis use in seniors, there are also potential benefits of using medical cannabis for the elderly population. One significant advantage is its potential for pain relief, particularly in individuals with chronic pain conditions such as neuropathic pain or joint pain. Cannabis has shown promising results in alleviating pain and helping seniors regain their mobility and improve their quality of life. Additionally, medical cannabis may have potential benefits for mental health issues, including anxiety and depression. Some studies suggest that certain compounds in cannabis can help reduce anxiety and enhance mood. However, it is important for seniors to consult with their healthcare providers and find the most effective dose and strain for their specific medical condition. Furthermore, medical cannabis may serve as an alternative to prescription drugs, which often come with various side effects and risks. It is crucial for seniors to obtain a medical marijuana card and receive guidance from experienced medical professionals to ensure safe and appropriate usage of cannabis for their individual needs.
Pain Relief
Medical cannabis can provide significant pain relief for seniors by interacting with their endocannabinoid system (ECS) and reducing psychological stress. The ECS is a complex system in our bodies that helps regulate various physiological processes, including pain perception. When medical cannabis is consumed, its active compounds, such as phytocannabinoids and terpenes, bind to the cannabinoid receptors in the ECS, thus reducing the intensity of pain signals.
One of the notable benefits of cannabis for pain relief is its potential to reduce the need for opioid painkillers, which can be highly addictive and have numerous adverse effects. Seniors may find relief from chronic pain, joint pain, and neuropathic pain through the use of medical cannabis.
Cannabis contains various phytocannabinoids, such as THC and CBD, which have been studied for their pain-alleviating properties. These compounds, along with terpenes like myrcene and limonene, have shown potential in managing and reducing pain levels. However, it should be noted that further research is needed to fully understand the mechanisms behind cannabis's pain-relieving capabilities.
For seniors looking to explore medical cannabis for pain relief, it is crucial to consult with healthcare providers who have experience in this field. They can guide seniors in finding the right strains, consumption methods, and effective doses based on their specific medical conditions and needs.
Quality of Life Enhancement
Medical cannabis has the potential to significantly enhance the quality of life for seniors in various ways. One notable benefit is its ability to alleviate chronic pain. Seniors who suffer from conditions like arthritis, neuropathy, and joint pain may find relief through the use of medical cannabis. Studies have shown that the phytocannabinoids THC and CBD, along with terpenes like myrcene and limonene, have pain-alleviating properties. By reducing pain levels, medical cannabis can improve seniors' mobility, allowing them to engage in daily activities with greater ease and enjoyment.
Moreover, medical cannabis can also address sleep problems commonly experienced by seniors. It has been found to promote better sleep quality and duration, helping them wake up refreshed and energized. By improving sleep patterns, seniors can experience increased daytime alertness and improved overall well-being.
In addition to pain relief and better sleep, medical cannabis has anti-inflammatory properties. This can be particularly beneficial for seniors with chronic inflammation-related conditions, such as rheumatoid arthritis. By reducing inflammation, medical cannabis may help alleviate symptoms and improve joint mobility, enhancing seniors' quality of life.
Improved Mental Health Issues and Mood Disorders
Medical cannabis has shown potential in improving mental health issues and mood disorders in seniors. Studies have indicated that certain strains of medical cannabis can have mood-enhancing and anxiolytic effects, providing a sense of calm and relaxation for seniors.
One of the key benefits of medical cannabis for mental health is its ability to reduce anxiety. Seniors who experience anxiety can find relief through the use of medical cannabis, as it has been found to reduce feelings of stress and tension. Furthermore, medical cannabis may also help alleviate symptoms of depression, offering seniors a potential natural alternative to traditional antidepressant medications.
However, it is important to note that while medical cannabis can be beneficial for mental health, it is not without potential risks. Individuals with a family history of psychosis or schizophrenia should exercise caution when considering medical cannabis use, as it may exacerbate or trigger these conditions. It is crucial to consult with a healthcare provider before starting any cannabis treatment plan.
Blood Pressure Regulation
Blood pressure regulation is an important consideration for seniors when exploring the use of medical cannabis. Research suggests that cannabis use may have potential effects on blood pressure levels in older adults.
Some studies indicate that the use of medical cannabis can lead to a temporary increase in blood pressure. This is due to the psychoactive effects of tetrahydrocannabinol (THC), one of the active compounds in cannabis. However, it is important to note that this increase is usually minimal and short-lived.
On the other hand, there is evidence to suggest that long-term cannabis use may have a beneficial impact on blood pressure regulation. A study published in the Journal of Clinical Investigation found that regular cannabis users had lower blood pressure compared to non-users. The study also found that this effect persisted even after accounting for factors such as age, sex, and body mass index.
While these findings are promising, more research is needed to fully understand the associations between cannabis use and cardiovascular health in seniors. It is important for seniors considering the use of medical cannabis to have open discussions with their healthcare providers to assess the potential risks and benefits, specifically in relation to blood pressure regulation. Consulting a medical professional can help ensure safe and informed decision-making in this regard.
Reduced Risk from Blood Thinners and Other Medication Interactions
Medical cannabis use in seniors can offer potential benefits for managing chronic pain and improving quality of life. However, it is important for seniors to be aware of the potential risks and side effects associated with its use. One particular concern is how cannabis can interact with blood thinners and other medications.
Blood thinners, such as warfarin, are commonly prescribed to seniors to prevent blood clotting and reduce the risk of stroke or heart attack. Cannabis can have an impact on the effectiveness of these medications, potentially leading to adverse effects. It is crucial for seniors to be cautious and consult with their healthcare provider before incorporating medical cannabis into their treatment regimen.
By discussing their medication regimen with their healthcare provider, seniors can ensure that there are no potential interactions or risks associated with combining cannabis with blood thinners or other prescribed medications. Healthcare providers can provide guidance on effective doses, potential benefits, and potential side effects specific to the senior's medical condition and individual needs.
Potential Risks and Side Effects of Medical Cannabis Use in Seniors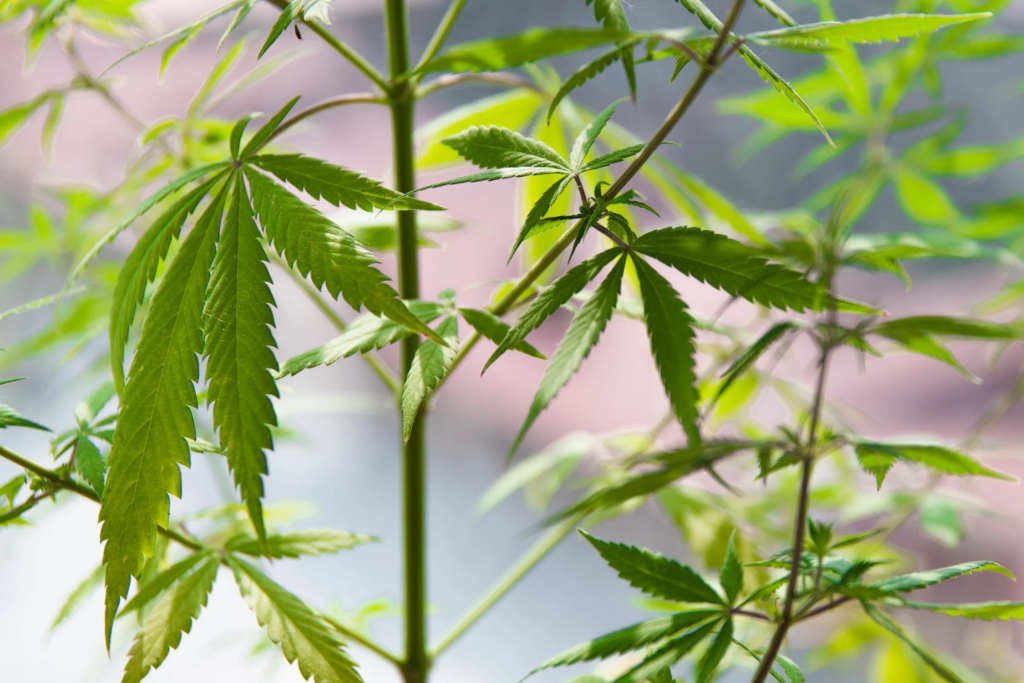 While medical cannabis can offer potential benefits for seniors in terms of pain relief and improving their quality of life, it is essential to consider the potential risks and side effects associated with its use. Seniors need to be informed about the potential negative effects and potential interactions with other medications they may be taking. By understanding and discussing these potential risks with their healthcare providers, seniors can make well-informed decisions regarding the use of medical cannabis. It is important to note that each individual's medical condition and needs are unique, and what may work for one person may not be suitable for another. Therefore, it is crucial for seniors to consult with their healthcare providers to ensure their safety and well-being when considering medical cannabis as a treatment option
Psychoactive Effects and Reefer Madness Concerns
Cannabis use in seniors may have potential psychoactive effects, which has been a cause for concern in the past due to the infamous "reefer madness" propaganda. It should be noted that the psychoactive effects of cannabis vary depending on the strain, dosage, and individual sensitivity.
While some seniors may experience a mild euphoria or relaxation, it is crucial to address concerns surrounding reefer madness. The exaggerated claims made in "reefer madness" propaganda are far from the truth. Cannabis use does not lead to madness or insanity, as falsely portrayed.
It is important for seniors to understand the temporary psychosis that can occur with high doses of THC. Those with a family history of psychosis or schizophrenia may have an increased risk of experiencing these conditions due to cannabis consumption. It is advisable for individuals with these risk factors to exercise caution when considering cannabis use for wellness purposes.
Additionally, seniors should be aware of the potential adverse effects of cannabis. Some individuals may experience irritability, anxiety, upset stomach, trouble sleeping, loss of appetite, or sweating. These effects are usually temporary and subside as the body adjusts to the compounds in cannabis.
Adverse Cognitive Effects from Long-Term Use
When it comes to the use of cannabis in seniors, it's essential to consider the potential adverse cognitive effects that may arise from long-term use. While cannabis has been touted for its potential medical benefits, it's crucial to acknowledge and address the potential impact on cognitive function.
One area that may be affected by regular cannabis use in seniors is memory. Studies have shown that long-term cannabis use can lead to memory impairment, particularly in terms of short-term memory. Seniors may find it challenging to retain and recall information, which can affect daily activities and overall quality of life.
Concentration and decision-making abilities are also susceptible to impairment with regular cannabis use. Seniors may struggle with maintaining focus and making sound judgments, leading to difficulties in tasks that require mental clarity and critical thinking.
Specific cognitive impairments that seniors may experience as a result of regular cannabis use include slowed thinking, reduced problem-solving skills, and decreased overall cognitive efficiency. These impairments can impact various aspects of daily life, such as driving, managing medications, and engaging in social interactions.
Considering these adverse effects is crucial when evaluating the suitability of medical cannabis for seniors. While cannabis may offer potential benefits for certain health conditions, it is fundamental to weigh the potential cognitive risks and carefully consider whether the benefits outweigh the disadvantages in each individual case.
Possible Negative Impact on Mobility, Balance, Memory Loss, etc.
When considering the use of medical cannabis in seniors, it is important to be aware of the potential negative impact on mobility, balance, and memory loss. Cannabis can affect these areas due to its psychoactive properties and potential cognitive impairments.
In terms of mobility, cannabis use may impact motor skills in seniors. The psychoactive effects of cannabis can lead to slowed reaction times and impaired coordination, increasing the risk of falls and accidents. This can significantly affect independence and overall mobility for seniors.
Balance is another crucial aspect that can be affected by medical cannabis use. Cannabis can disrupt the functioning of the inner ear, which plays a role in balance control. Seniors who already struggle with balance issues may experience amplified difficulties, increasing the risk of falls and injuries.
Memory loss is a well-documented adverse effect of long-term cannabis use. Seniors may experience difficulties with short-term memory, making it harder to retain and recall information. This can lead to challenges in daily activities and social interactions.
Final Thoughts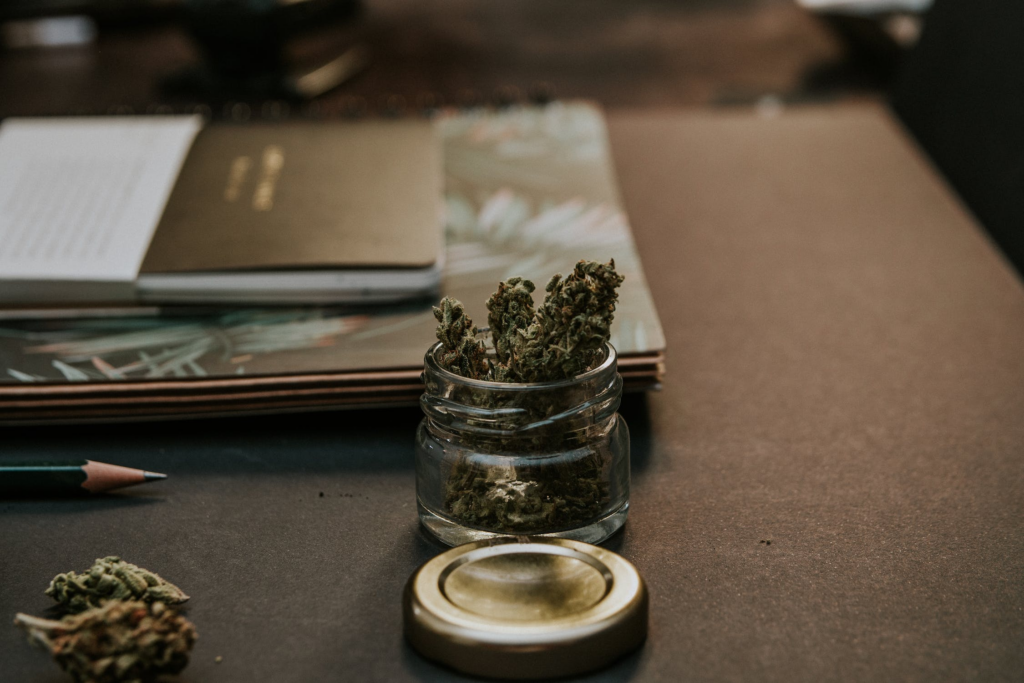 As we explore the potential benefits and risks of cannabis use in seniors, it is important to acknowledge the limitations and uncertainties that currently exist in the evidence base. While some studies suggest that cannabis may provide relief for certain medical conditions, the research is still in its early stages, and conclusive evidence is lacking.
One of the main challenges in studying cannabis for seniors is the lack of standardized dosing and administration methods. Medical professionals often struggle to determine the most effective dose and method of consumption for each individual. Additionally, the complexity of the cannabis plant, with its numerous active compounds, makes it difficult to isolate and study the specific effects of each component.
With the recent legalization of cannabis in many regions, there is a growing need for further research to balance out the marketing pressures surrounding cannabis. It is crucial to gather more conclusive evidence to guide appropriate public health messaging for seniors. This will help individuals make informed decisions about cannabis usage and ensure the safety and well-being of our senior population.
For high-quality cannabis products and professional guidance, we recommend visiting DC Collective, a reputable cannabis dispensary committed to providing safe and effective options for seniors and individuals of all ages.
Have you heard of the entourage effect? The entourage effect is the theory that the compounds in cannabis work better when they're together. The idea is that these compounds interact with and balance out each other, improving beneficial effects while also lessening side effects.
Some cannabis products, like CBD isolate, contain just one compound. Others contain the full range of compounds or are somewhere in between. According to the entourage effect, products with more compounds might work better–but is that true?
Let's break down what marijuana science can tell us about the entourage effect and how that may affect the products you want to choose.
Cannabis Compounds Working Together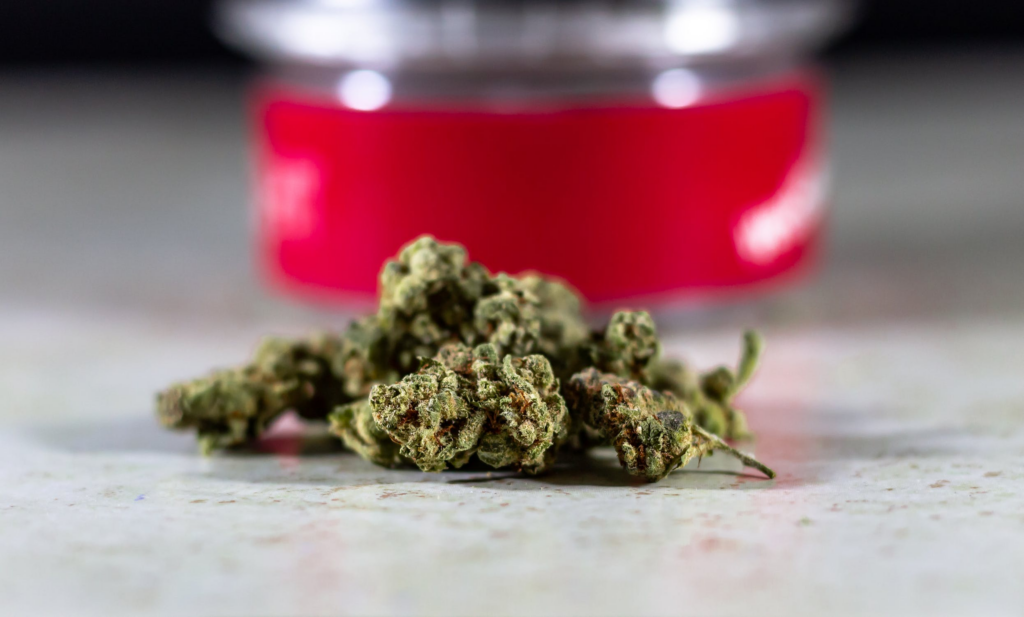 Most people are familiar with THC and CBD, the two most famous cannabis compounds. But the cannabis plant actually contains hundreds of compounds. And, according to the entourage effect, all of these compounds work together to support each other. 
There are two main types of cannabis compounds: cannabinoids and terpenes.
Cannabinoids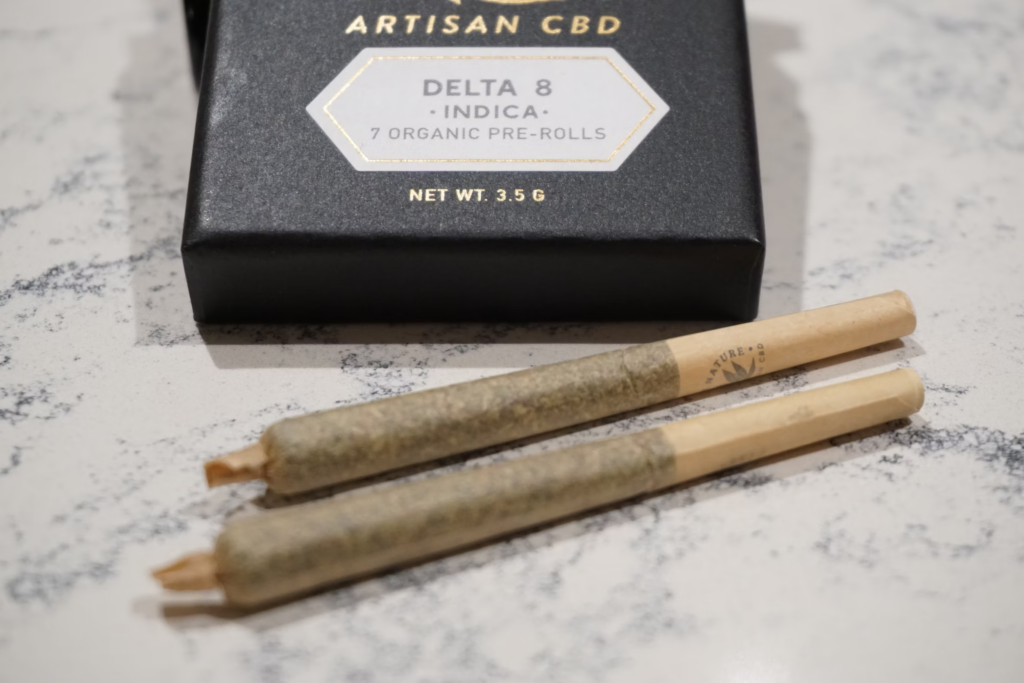 Cannabis contains a wide range of cannabinoids, which are compounds that interact with your body's endocannabinoid system (ECS). The ECS is a natural system in your body that helps to regulate bodily functions like appetite, memory, metabolism, anxiety, and immune system response. When certain cannabinoids interact with cannabinoid receptors in the ECS, they can change how the ECS regulates these systems.
Some notable cannabinoids found in the cannabis plant include:
Tetrahydrocannabinol (THC): One of the two major cannabinoids, THC is famously responsible for marijuana's psychoactive effects.
Cannabidiol (CBD): The second of the two major cannabinoids, CBD is a non-psychoactive component of cannabis. CBD is thought to encourage the entourage effect when used with THC. On its own, CBD may help ease anxiety, provide pain relief, and help certain neurological disorders.
Cannabinol (CBN): Created when cannabis begins to break down over time, CBN is best known for its sleep-inducing properties.
Cannabigerol (CBG): This minor cannabinoid has shown promise as a potential treatment for glaucoma, pain, and nausea.
Cannabichromene (CBC): Promising research on CBC suggests that it may have pain relieving, muscle relaxing, and neuroprotective properties.
Tetrahydrocannabivarin (THCV): A psychoactive component found in cannabis in small amounts, THCV has shown promise as a treatment for anxiety and certain neurological issues.
Terpenes 
Terpenes are aromatic compounds found in cannabis and most other plants. These give plants their aroma. You can look at a strain's terpene profile and get a good idea of what it will smell like. 
Some research suggests that terpenes may also interact with the body, causing therapeutic effects of their own. Here are the most common cannabis plant terpenes and some of their potential therapeutic benefits:
Myrcene: A relaxing terpene with an earthy, musky, cardamom-like scent.
Caryophyllene: This calming terpene has a peppery, spicy, clove-like aroma.
Pinene: A woody, piney terpene that's thought to have a calming effect.
Limonene: This uplifting, energizing terpene has a strong citrusy aroma.
Terpinolene: A fresh, floral, and citrusy terpene that's thought to have a relaxing effect.
Humulene: This calming terpene has an earthy aroma similar to hops.
Linalool: The terpene linalool has a calming effect and a similar aroma to lavender.
Ocimene: A strong, sweet, and herbal terpene with an energizing effect.
Nerolidol: This woody terpene is thought to have a calming effect.
Bisabolol: A relaxing terpene with a light floral scent.
Origins of the Entourage Effect Theory
The term "entourage effect" was coined in the 1990s, then became more well-known in 2011 thanks to a research paper by neurologist and pharmacologist Dr. Ethan Russo. His review "Taming THC: potential cannabis synergy and phytocannabinoid-terpene entourage effects" details the benefits of top cannabis compounds. Then, based on their pharmacology, he goes over their potential synergistic effects when used together.
In his review, Dr. Russo stated that specific combinations of cannabinoids and terpenes may reduce the negative side effects and boost the positive effects of THC. Russo listed various combinations that could potentially help treat conditions like anxiety, pain, inflammation, and epilepsy.
Dr. Russo later described this effect using a musical analogy, putting THC as a soloist and the whole plant as a supporting musical group. "If they're really good, someone singing acapella can be really great," says Russo. "But if you have multiple instruments and harmony, it's often a richer experience. The same applies to medicine, particularly plant-based medicine."
Modern Research on the Entourage Effect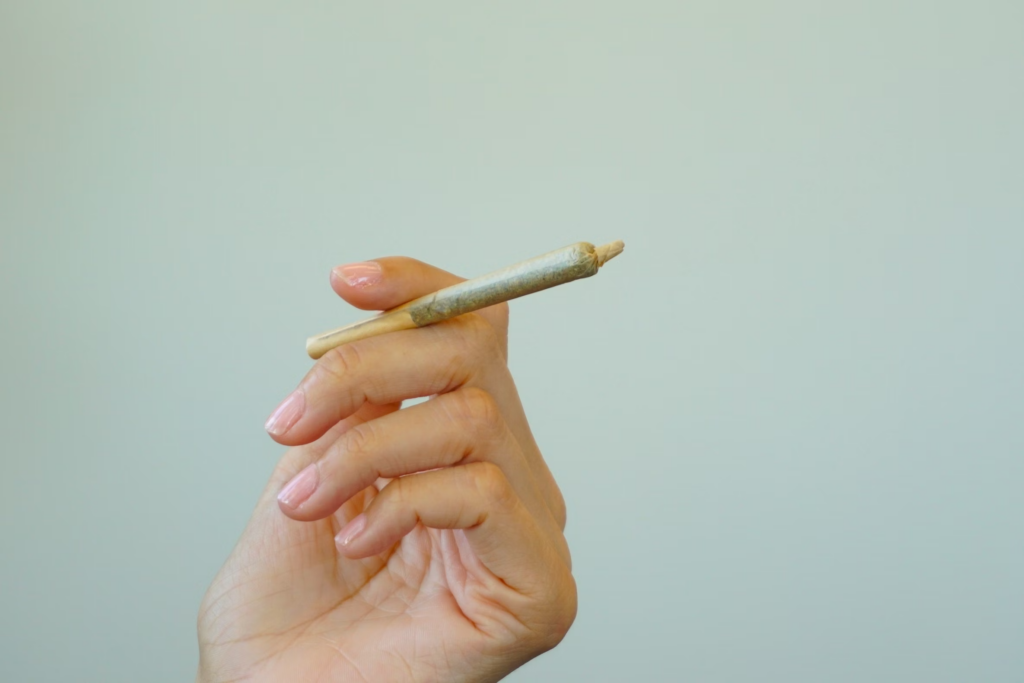 Much of the current research we have on cannabis was done using single compounds, like THC isolate or CBD isolate. This creates a problem when it comes to studying cannabinoid interaction, since a majority of studies have been done on isolated cannabinoid activity.
While there aren't many studies using numerous compounds at once, there are some newer additions to the scientific literature that have looked at potential cannabis synergy. One 2018 review collected potential evidence of the entourage effect, while another 2018 study found that certain terpenes and flavonoids in cannabis had specific health benefits. A 2020 study found that cannabinoids paired with terpenes may be able to treat certain mood and anxiety disorders.
There are also a fair amount of modern studies that have looked at how CBD and THC affect each other when used alone. This research suggests that CBD seems to help curb the adverse effects of THC, especially anxiety. It may also enhance THC's ability to ease pain.
While there's some evidence that the entourage effect could have therapeutic potential, marijuana research is still in its very early stages. We need more research to fully understand how cannabinoids and terpenes, and minor cannabis compounds like flavonoids and fatty acids, may create effects in humans.
How Do You Get the Entourage Effect From Marijuana Products?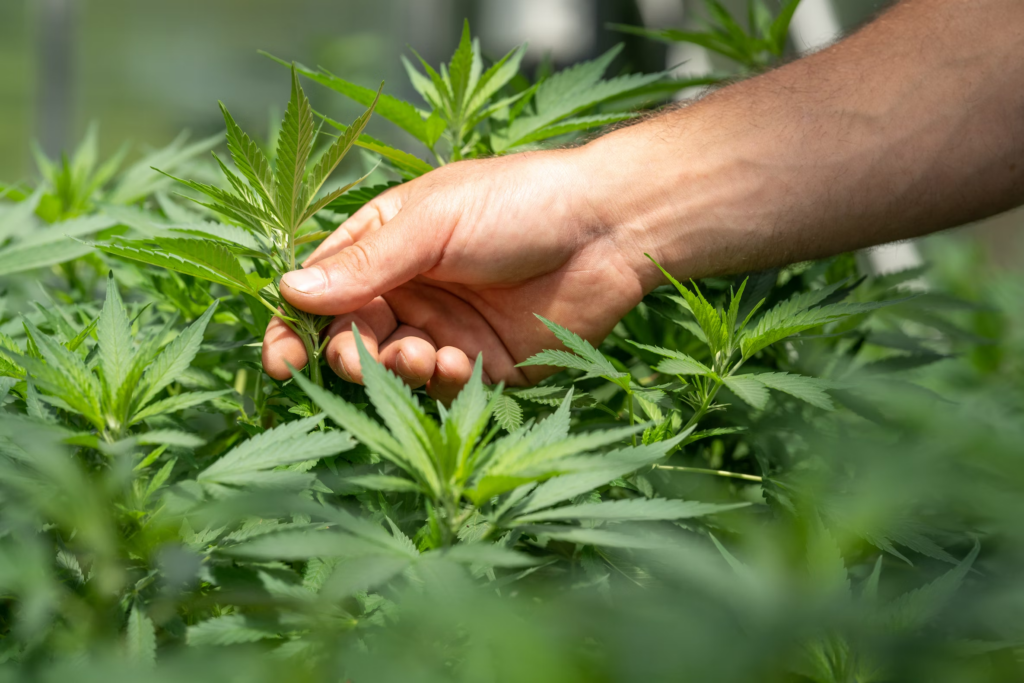 So, should you always make sure you get the entourage effect when you use cannabis? We would say it's good to think about, but you don't necessarily always need the whole entourage. Like Dr. Russo said, sometimes a soloist–like THC or CBD–can be great. The question is whether, for you, having a whole band might be better. 
A good way to think about how different products can give the entourage effect is by looking at the different types of CBD products. CBD products fall into one of three categories:
CBD isolate: CBD isolate products contain only CBD, so they do not provide an entourage effect.
Broad-spectrum CBD: Broad-spectrum CBD products contain a wide range of cannabis compounds, but specifically exclude THC. These can be a good choice for someone who is interested in the entourage effect, but does not want to consume THC.
Full-spectrum CBD: Full-spectrum CBD products contain the entire range of compounds found within cannabis and hemp plants, including THC. Full-spectrum CBD products made from hemp plant extract can only contain trace amounts of THC (up to 0.3%), so they won't cause psychoactive effects. Full-spectrum CBD products made from cannabis extract can contain more THC, but the amount will vary depending on the specific product.
If you wanted a CBD product that could potentially provide the entourage effect, you would want either a broad-spectrum or a full-spectrum product, like a full-spectrum CBD oil.
If you're not sure which product would be best for you, ask a DC Collective dispensary employee for assistance. An employee can help you find a cannabis strain or product that would best suit your needs and tolerance level, as well as answer any questions you may have about the entourage effect.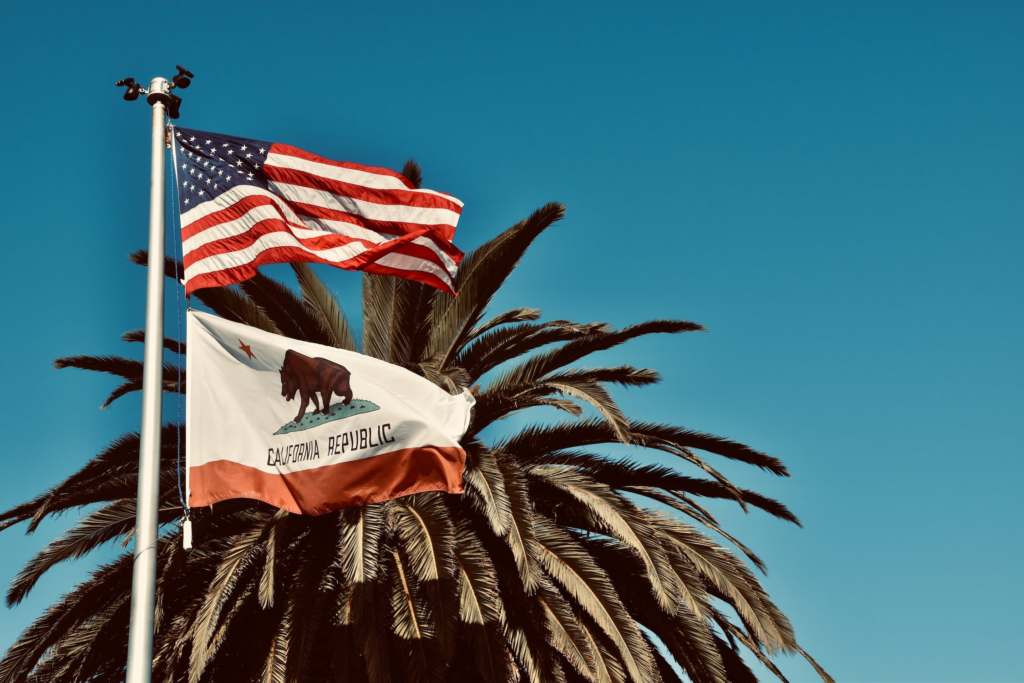 Definition of Cannabis
Cannabis is a flowering plant that has been used by humans for medicinal and recreational purposes for thousands of years. It contains more than 100 chemical compounds known as cannabinoids, with the primary psychoactive compound being delta-9-tetrahydrocannabinol (THC). Cannabis can be consumed in various ways, including smoking, vaporizing, ingesting, and applying topically. In California, the use of cannabis for medical and recreational purposes has been legal since 2016, but there are still strict regulations in place to ensure public safety and prevent abuse. Understanding the legal definition and various forms of cannabis is vital for anyone who wishes to use it for any purpose in California.
Laws in California
In California, cannabis was legalized for recreational use in January 2018. However, there are still strict laws governing its possession, sale, and cultivation. Possessing over 28.5 grams of cannabis or more than four grams of concentrated cannabis can lead to misdemeanor charges punishable by a $500 fine and/or six months in jail. Possession with intent to sell can result in felony charges and up to four years in state prison.
Cultivation of cannabis is also regulated, with a limit of six immature plants or up to 12 mature plants per household. Selling cannabis without the proper permits and licenses is illegal, with penalties that include fines and imprisonment.
These laws are in place to ensure public safety and prevent the distribution of cannabis to minors. They are enforced by law enforcement officers who may conduct searches and seizures with a warrant. The Medical and Adult Use Cannabis Regulation and Safety Act (MAUCRSA), Health and Safety Code, and Business and Professions Code are all legal instruments that dictate cannabis regulations in California.
It is important to understand these laws to protect oneself from possible legal consequences. Anyone considering getting involved in the cannabis industry must also obtain the necessary permits and licenses to avoid penalties.
Types of Cannabis Products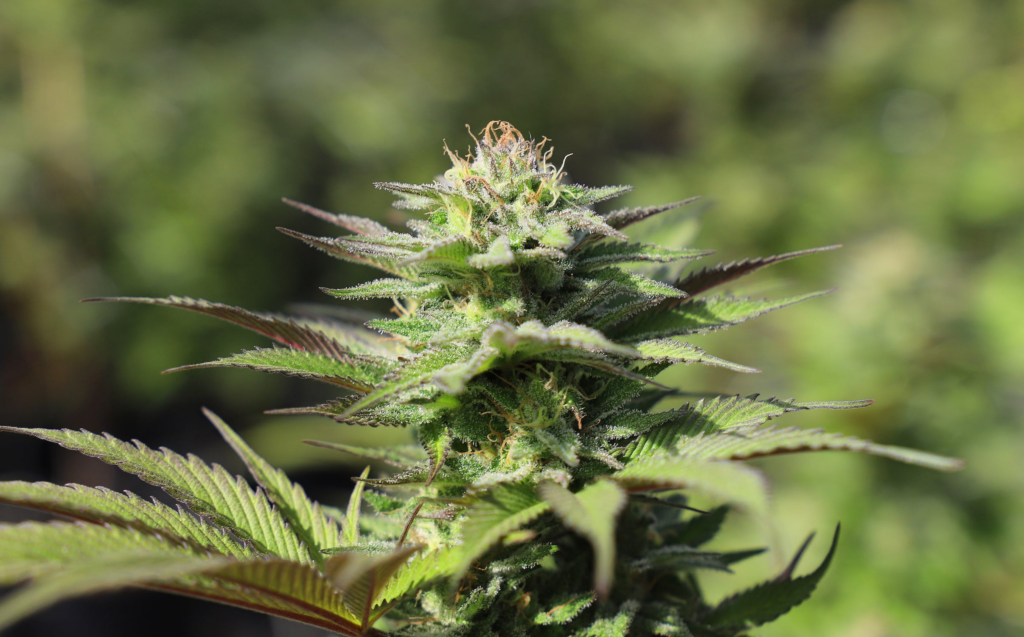 Cannabis products come in various forms and are used for a variety of reasons. While many people associate cannabis with smoking joints, it is also available in other forms such as edibles, tinctures, and topicals. Each type of product has its own unique set of benefits and effects. It's worth exploring the various types of cannabis products available in California as they relate to your personal needs and health goals. Whether you're looking to relieve chronic pain, manage anxiety, or simply enjoy the recreational benefits of cannabis, understanding the different types of products can help you make an informed decision.
Concentrated Cannabis
In California, concentrated cannabis is defined as any product that has been derived from the marijuana plant and has undergone a process to increase the potency of the plant's cannabinoids. The possession limits for concentrated cannabis are different for medical and recreational users. Medical patients are allowed to possess up to eight grams of concentrated cannabis, while recreational users can possess up to one gram.
Qualified patients are allowed to possess, cultivate, and transport concentrated cannabis as long as they have a valid medical marijuana identification card. However, it's important to note that concentrated cannabis is illegal on federal lands, and possessing it could result in serious consequences.
Violating laws related to concentrated cannabis can result in fines and criminal charges. Possessing, distributing, or manufacturing concentrated cannabis without the proper license is a felony offense in California and could result in up to three years in jail and a $10,000 fine. Individuals caught with concentrated cannabis in an amount exceeding the legal limit can face misdemeanor charges, with potential penalties of six months in jail and a $500 fine. It's important for cannabis users in California to familiarize themselves with the laws surrounding concentrated cannabis to avoid any legal issues.
Immature Plants
One important thing to know about cannabis in California is the regulations surrounding immature plants. In California, adults over the age of 21 are legally allowed to cultivate up to six cannabis plants for personal use. However, these plants must not be in the flowering stage and must remain within a designated private residence.
The term "immature plant" refers to a cannabis plant that has not yet flowered. In general, immature plants are smaller and less developed than mature plants, and they can require different care and techniques for optimal growth. For this reason, many cannabis cultivators choose to purchase immature plants rather than starting from seed.
If you plan to purchase or cultivate immature plants, it's important to understand the legal requirements. For example, California law requires that all immature plants be labeled with the grower's name and contact information, as well as the date the plant was acquired. This labeling helps law enforcement officers distinguish legal cannabis plants from illegal ones.
It's also important to note that while immature plants are legal for personal use, they must not be sold or gifted without a state-issued license. The cultivation and sale of cannabis without a license is illegal and can result in serious penalties.
If you're interested in cultivating your own cannabis plants, it's crucial to do your research and understand the regulations surrounding immature plants. By following the law and taking proper care of your plants, you can enjoy the benefits of homegrown cannabis while staying on the right side of the law.
Grams of Cannabis Concentrates
In California, the legal amount of concentrated cannabis that can be purchased is 8 grams per day for recreational users and 32 grams per day for medical users. This is equivalent to 1 ounce of cannabis material for recreational users and 8 ounces for medical users.
Cannabis concentrates are a form of cannabis that has been extracted to produce a more potent product. Some common forms of cannabis concentrates available in the market include shatter, wax, budder, and oil.
While the use of concentrated cannabis can have beneficial effects for users, it also carries some health risks. Overconsumption can lead to nausea, anxiety, and other adverse effects. Additionally, manufacturing cannabis concentrates using hazardous chemicals can result in explosions or fires, putting both the manufacturer and others nearby in danger.
It is important to note that violating California regulations, such as purchasing or possessing more than the legal amount of concentrates without a license, can result in legal consequences. Violating these regulations can lead to fines or even imprisonment, depending on the severity of the violation. It is essential to understand and follow the state's regulations surrounding the use of concentrated cannabis to stay safe and avoid legal repercussions.
Medical Marijuana Law in California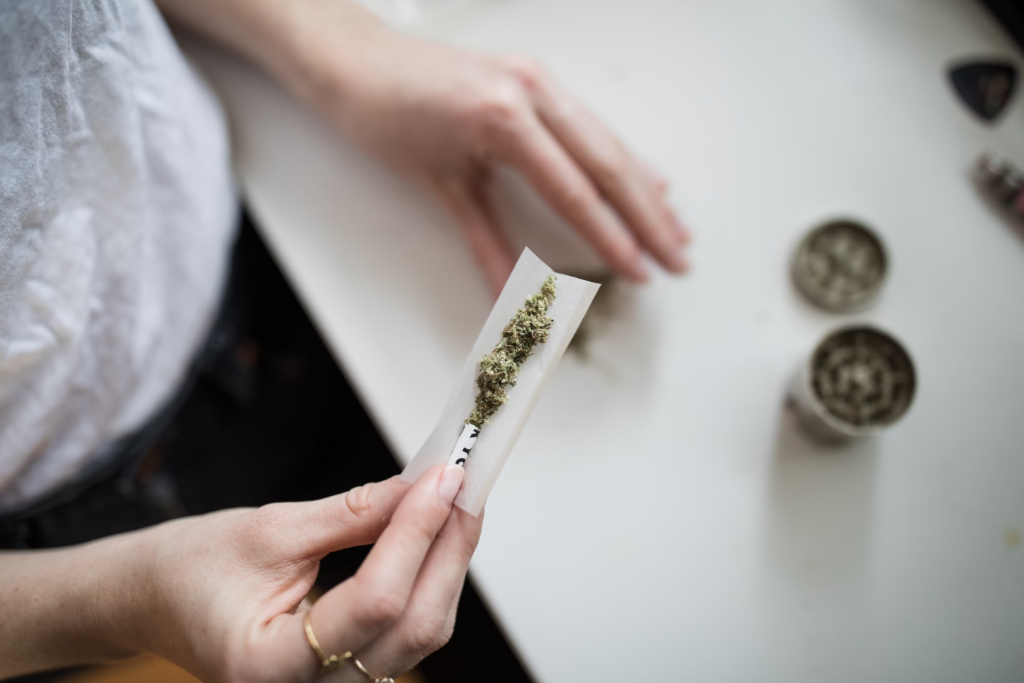 In 1996, California became the first state to legalize medical marijuana through the passing of Proposition 215, also known as the Compassionate Use Act. Since then, several amendments and laws have been passed to regulate medical marijuana in the state. This article will provide an overview of the medical marijuana laws in California, including how to become a qualified patient, possession and cultivation limits, and the importance of obtaining a medical marijuana identification card. It will also cover the potential legal consequences of violating medical marijuana laws and the ongoing challenges faced by the medical marijuana industry in California.
Qualified Patient
In California, a qualified patient refers to someone who has a qualifying medical condition and has received a recommendation from a licensed physician to use medical cannabis. People with chronic pain, persistent muscle spasms, and other medical issues can become qualified patients under the California Compassionate Use Law (CUA). This law has created a medical marijuana program that allows patients and their caregivers to possess and cultivate cannabis for personal medical use.
To participate in the program, qualified patients need to obtain a Medical Marijuana ID Card. The card is issued by the California Department of Public Health and provides legal protection for patients and their caregivers while using and possessing medical cannabis. To qualify for the card, patients must register with their county health department and present their physician's recommendation along with proof of residency and identity.
The California Compassionate Use Law recognizes a range of medical conditions as qualifying for medical cannabis use. The list includes cancer, glaucoma, AIDS, severe nausea, seizures, and a host of other conditions that cause severe pain, vomiting, or muscle spasms. Patients with any of these conditions or any other debilitating medical issues may qualify to become a participant in California's medical marijuana program.
Persistent Muscle Spasms
Cannabis is increasingly being used to treat persistent muscle spasms in California, particularly those associated with conditions like multiple sclerosis. This is largely due to the plant's ability to reduce muscle tension and pain, which can provide significant relief for patients suffering from this debilitating condition.
One of the main benefits of using cannabis to treat persistent muscle spasms is its ability to alleviate symptoms without the negative side effects of many traditional treatments, like opioids. Additionally, cannabis can have a relatively rapid onset of relief when consumed through inhalation or sublingual administration, making it an effective option for patients who need quick relief.
However, as with any medication, there are potential side effects associated with cannabis use, such as dizziness, dry mouth, and changes in appetite and mood. There are also potential risks associated with long-term use, such as the development of tolerance or psychological dependency.
Patients considering cannabis as a treatment for persistent muscle spasms should always consult with their healthcare providers and carefully weigh the benefits and risks of this treatment option. Additionally, it's essential to only obtain cannabis from legal and reputable sources and to follow all applicable state and local laws regarding the possession and use of this substance.
Recreational Use of Cannabis in California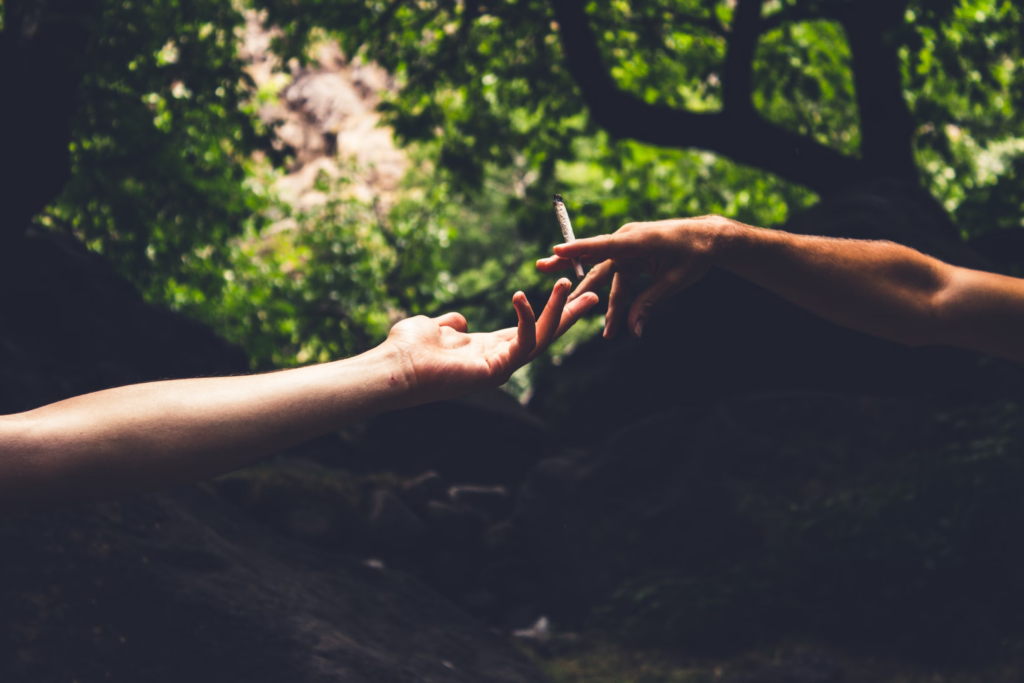 Recreational cannabis use became legal in California in 2016 after voters passed Proposition 64, also known as the Adult Use of Marijuana Act. Although the state has a long history of cannabis use, this new law has brought significant changes to the landscape. Here's what you need to know about recreational use of cannabis in California.
Under California law, adults 21 and over are allowed to possess up to one ounce (28.5 grams) of cannabis or 8 grams of cannabis concentrates. Smoking or consumption of cannabis is allowed in private residences, but not in public places. The law also allows for cultivation of up to six cannabis plants per household, as long as they are kept in a secure location not visible from a public place. Licenses for cannabis businesses are required, and smoking or consuming cannabis is not permitted in any facility with a state-issued license.
Licensed cannabis dispensaries are allowed to sell recreational cannabis, but municipalities have the right to ban or restrict cannabis sales. Sales tax and an additional cannabis excise tax are added to the purchase price. Local governments may also add their own taxes.
As mentioned before, smoking or consuming cannabis is not allowed in public places, including sidewalks, parks, beaches and other outdoor locations. Violators can be fined up to $100. However, cannabis consumption is allowed in a private residence or in a private establishment that doesn't have a state-issued license. It is also important to not operate a vehicle under the influence of cannabis.
While recreational cannabis use is legal in California, there are still regulations regarding use, possession and sales. It is important to stay informed and compliant with the law to avoid any legal consequences. As with any controlled substance, responsible use and behavior can make a significant impact on how cannabis is perceived in society and its future legalization across the country.
Youth Center Accessibility
Youth Centers are important community resources that provide young people with a safe and supportive environment to learn, grow, and develop. They offer a range of helpful programs and activities that promote physical fitness, educational achievement, and socialization opportunities. However, not all youth centers are accessible to everyone, which can limit their impact in various communities.
Accessibility is an essential element that ensures youth centers offer the same opportunities to everyone, regardless of their physical ability. Most centers aim to ensure that all young people can participate fully in the programs and activities they offer. This includes providing accommodation for individuals with disabilities, ensuring that facilities and equipment are easy to use and navigate, and offering programs that are suited to everyone's unique needs and abilities.
For instance, some youth centers have wheelchair ramps and accessible bathrooms to ensure that individuals with physical limitations can easily access the building and facilities. Others have adapted recreational and sports equipment to make it more accessible to those who use wheelchairs or have other mobility challenges. Additionally, programs such as art classes, music lessons, and computer labs can be designed with accessibility in mind to ensure that everyone gets equal opportunities to participate.
Accessibility goes beyond physical ability. It also extends to ensuring that youth centers are welcoming and inclusive to everyone, regardless of their race, ethnicity, gender identity, or sexual orientation. Youth centers should create a safe and supportive space for all young people, where they can learn and grow in a respectful and accepting setting.
Community organizations and government agencies can support youth center accessibility by offering funding and professional development opportunities to youth center staff. This will help them gain the skills and knowledge necessary to promote accessibility effectively and provide support to young people with diverse needs and abilities.
In conclusion, providing accessible youth centers is essential to ensure that young people from all backgrounds, abilities, and experiences can benefit from the opportunities they offer. By promoting and supporting accessibility, we can create a more inclusive community where everyone feels welcome and valued.
Possession of Marijuana Restrictions
In California, the possession of marijuana is legal for both recreational and medical purposes. However, there are limitations to the amount that can be possessed. For recreational use, individuals over 21 years old can possess up to one ounce (28.5 grams) of cannabis or up to eight grams of concentrated cannabis. Possessing more than this amount is considered a misdemeanor offense, which can result in up to a $500 fine and six months in county jail.
For medical use, qualified patients can possess up to eight ounces (227 grams) of cannabis for personal use, as well as grow up to six mature or 12 immature plants. Possessing more than the allowed amount can lead to misdemeanor or felony charges, depending on the quantity.
It is legal to possess marijuana in a private residence, but possessing it in public areas such as schools, parks, and government buildings is illegal and can result in fines or even imprisonment. Additionally, driving under the influence of marijuana is illegal and can result in a DUI charge.
Overall, while the possession of marijuana is legal in California, it is important to adhere to the laws and limitations surrounding its possession, and to be mindful of where it is being used and stored.
Licensing Types for the Cannabis Industry in California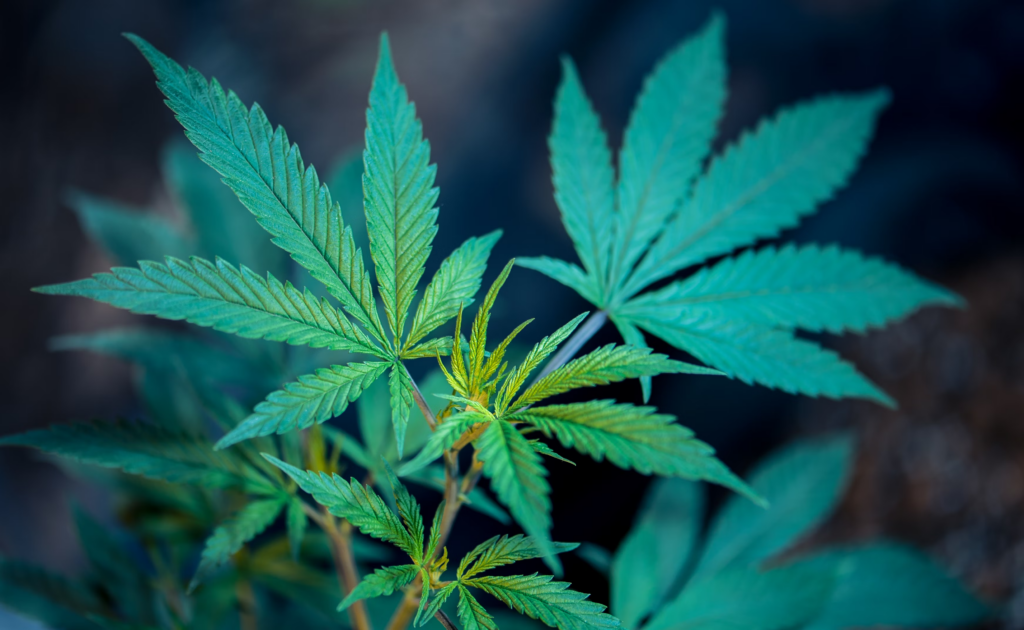 The cannabis industry in California has various types of licenses available to operate legally. The five main types of licenses are cultivation, manufacturing, distribution, testing, and retail licenses. To obtain any of these licenses, applicants must comply with state regulations and meet specific requirements.
Cultivation licenses are necessary for growing, drying, curing, grading, and trimming cannabis plants. Before applying, candidates must complete a background check, pay application fees, and meet certain criteria, such as being at least 21 years old and having no prior felony convictions. Similarly, manufacturing licenses require applicants to follow strict safety protocols and meet state and local zoning requirements.
Distribution licenses are necessary for transporting cannabis between facilities before it reaches the retailer. To obtain this license, applicants must have a physical location and meet minimum requirements for security, inventory tracking, and quality assurance. Testing labs must meet ISO/IEC 17025:2017 accreditation standards and undergo annual audits to obtain and maintain their licenses.
Retail licenses are for businesses that sell cannabis products directly to consumers. In addition to complying with state and local regulations, applicants must have a physical location, follow strict security protocols, and meet minimum financial requirements. Regardless of the license type, all cannabis industry businesses must follow California's strict compliance and regulatory guidelines.
Final Thoughts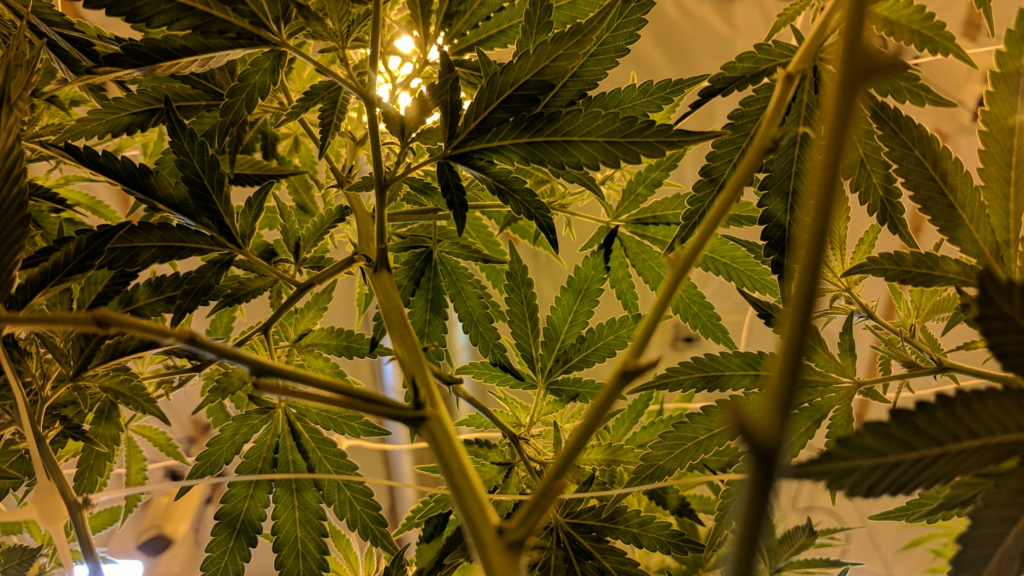 In conclusion, understanding the current state of cannabis in California is crucial for anyone looking to explore its benefits or participate in the industry. We've explored key aspects, including the legalization history, regulations, and the thriving cannabis culture in the state.
California has been at the forefront of cannabis reform, legalizing both medicinal and recreational use. This progressive approach has allowed for the establishment of numerous dispensaries throughout the state, offering a wide variety of cannabis products to meet the needs and preferences of consumers.
If you're in the San Fernando Valley area, one cannabis dispensary that stands out is DC Collective. Known for its commitment to quality and customer satisfaction, DC Collective offers a diverse selection of cannabis products, including flower, edibles, concentrates, and more. Their knowledgeable staff can guide you through the wide range of options and help you find the right products for your needs.
Whether you're a medical patient seeking relief or a recreational user looking for a positive cannabis experience, DC Collective in the SFV is worth exploring. Take the next step in your cannabis journey by visiting their dispensary and experiencing their exceptional products and services firsthand.
Remember, responsible cannabis use is essential, and it's always important to follow California's laws and regulations. Stay informed, make educated choices, and enjoy the benefits of cannabis responsibly and legally.
For cannabis enthusiasts, the desire to extend and intensify the effects of their high is a common quest. Whether you're a seasoned user or new to the world of marijuana, discovering ways to make your weed high last longer can enhance your overall experience. In this blog, we'll explore practical tips and techniques that can help you maximize the duration and potency of your cannabis-induced euphoria. From consumption methods to dosing strategies, get ready to unlock the secrets of extending and fully enjoying your cannabis high.
How Long Does A High Normally Last?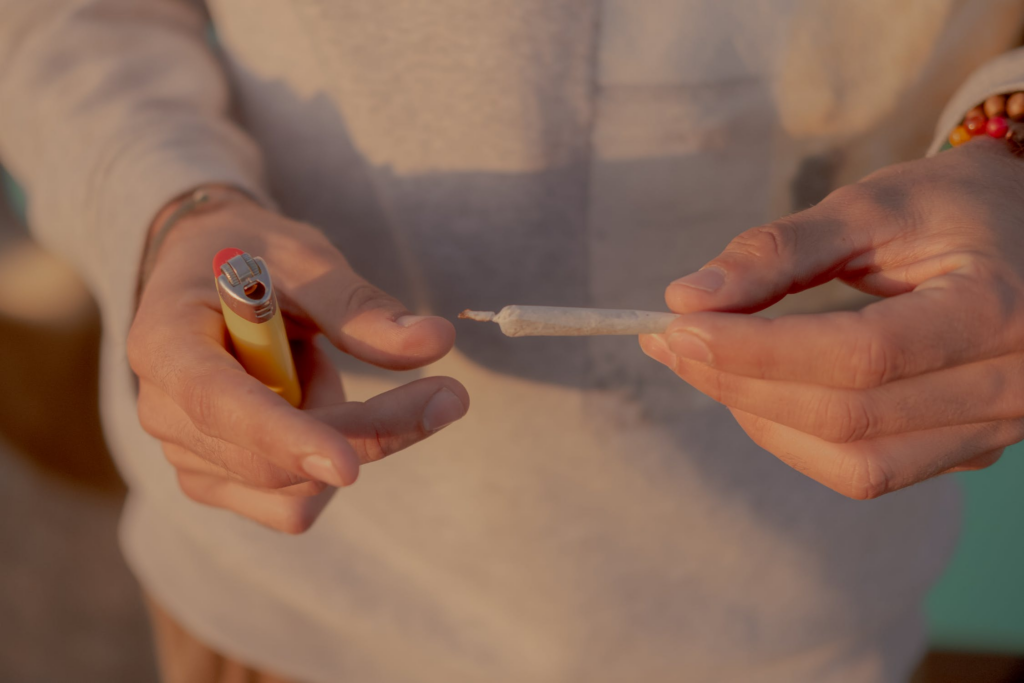 When it comes to consuming cannabis, one of the most frequently asked questions is how long does a high last? The duration of a high can vary from person to person, as well as depending on certain variables:
THC
THC, or tetrahydrocannabinol, is the primary psychoactive compound found in the cannabis plant. The quantity of THC in your cannabis product can greatly affect how long your high will last. Generally speaking, the higher the THC quantity, the longer a high will last. This can vary, however, depending on factors such as the method of consumption and one's individual tolerance.
Method Of Consumption
Inhalation methods such as smoking or vaping tend to produce a shorter high than ingestion methods such as edibles. When cannabis is ingested, it is metabolized differently and takes longer for the effects to kick in, but those effects can last for several hours.
Metabolism
Individuals with a faster metabolism may find that their high wears off more quickly, while those with a slower metabolism may experience a longer-lasting high.
Tolerance
Regular cannabis users may find that they require more THC to achieve the same effects, resulting in a shorter high. Conversely, taking a tolerance break can help to reset the CB1 receptors in the brain and potentially extend the duration of a high.
Environment
Being in a relaxed or comfortable environment can enhance the high and make it feel longer-lasting, while stressful or uncomfortable environments may shorten the effects.
As a general estimate, the duration of a high from cannabis concentrates can last anywhere from 1-3 hours, while the effects from flower tend to last around 2-4 hours. Edibles, due to their digestion and absorption process, can produce effects that can last for up to 8 hours or more.
It's important to note that individual experiences may vary, depending on unique factors such as weight, height, age, and health. Some people may find that their high lasts for a shorter period of time, while others may experience a longer-lasting high.
Layer Effects For A Longer-Lasting High
Achieving a long-lasting high can sometimes be a challenge for cannabis enthusiasts. While different variables impact the duration of a high, there's a layering technique that can improve its staying power. A combination of edibles and inhalable options, such as smoking or vaping, can extend the length of the psychoactive effects of THC.
Variables such as dose size, route of administration, tolerance level, and metabolism all affect the duration of a high. It's worth noting that tolerance levels can differ from person to person, influenced by factors that include a person's frequency of cannabis use.
Taking A Tolerance Break to Reset the High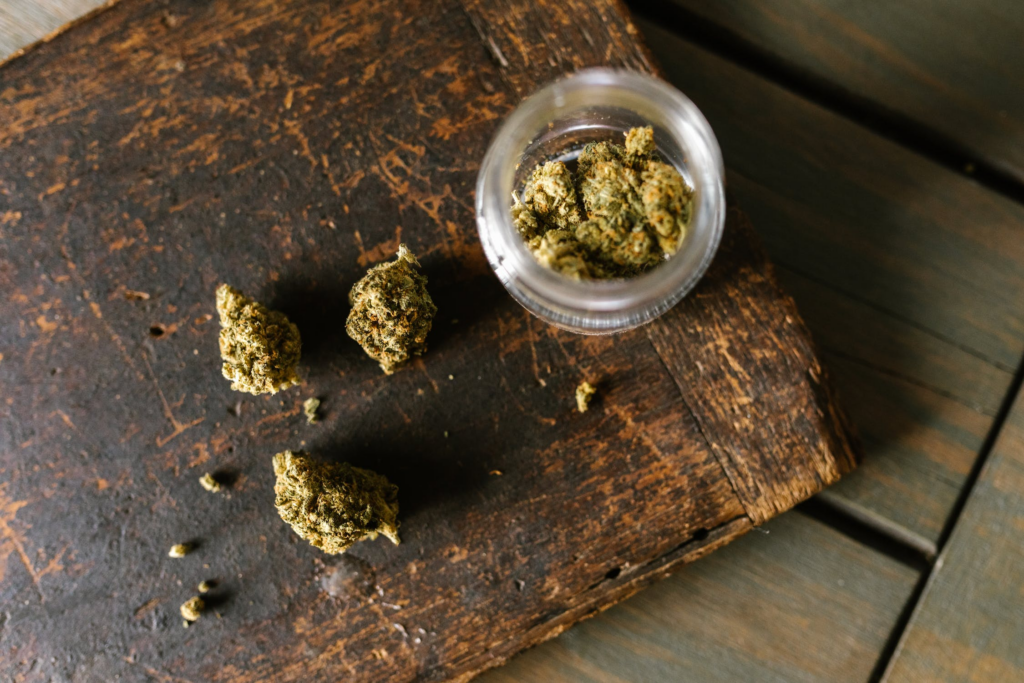 If you are a regular cannabis user, you may have noticed that over time, the effects of THC can diminish as your body builds up a tolerance. While this is a natural response to frequent exposure, it can be frustrating for those who want to experience a longer-lasting high.
Tolerance builds up quickly with frequent exposure to THC, and other factors such as the frequency and potency of the cannabis products you consume, your sex, age, and lifestyle can all influence how long it takes for your body to become desensitized to THC. This means that the length of your tolerance break will depend on a variety of factors, and you may need to experiment to find what works best for you.
Some potential benefits of taking a tolerance break include increased sensitivity to THC, stronger effects from smaller quantities of cannabis, and potentially even reduced risk of certain adverse effects associated with regular cannabis use.
If taking a full tolerance break isn't feasible for you, another alternative is to hold off on consuming cannabis until later in the day. This can help to prevent your body from becoming too accustomed to the effects of THC and may also help to make your high last longer.
Smoke Efficiently, Not Greedily
When it comes to smoking weed, there's an art to doing it efficiently. Taking small hits instead of big ones can help maximize the effects of THC and make your high last longer. But smoking too much at once burns through the weed too quickly, leading to a shorter high and potentially a waste of product. That's why it's important to smoke efficiently, not greedily.
Using a mini pipe or small bowl can help control the amount of weed being consumed. This will allow you to take small hits and enjoy the effects for a longer period of time. Not only will you be able to make your weed last longer, but you'll also find yourself needing less and less to reach the desired high over time.
Smoking efficiently has other benefits beyond just prolonging your high. By taking smaller hits, you'll be able to get a stronger effect from the THC. This is because you're maximizing the cannabinoid receptors in your body that THC binds to. With larger hits, you may be getting too much too quickly, overwhelming your receptors and ultimately limiting the effects.
So, the next time you're smoking weed, remember to smoke efficiently, not greedily. Using a mini pipe or small bowl and taking small hits will not only elongate your high but also allow you to enjoy the benefits of THC more effectively.
Store Your Weed Properly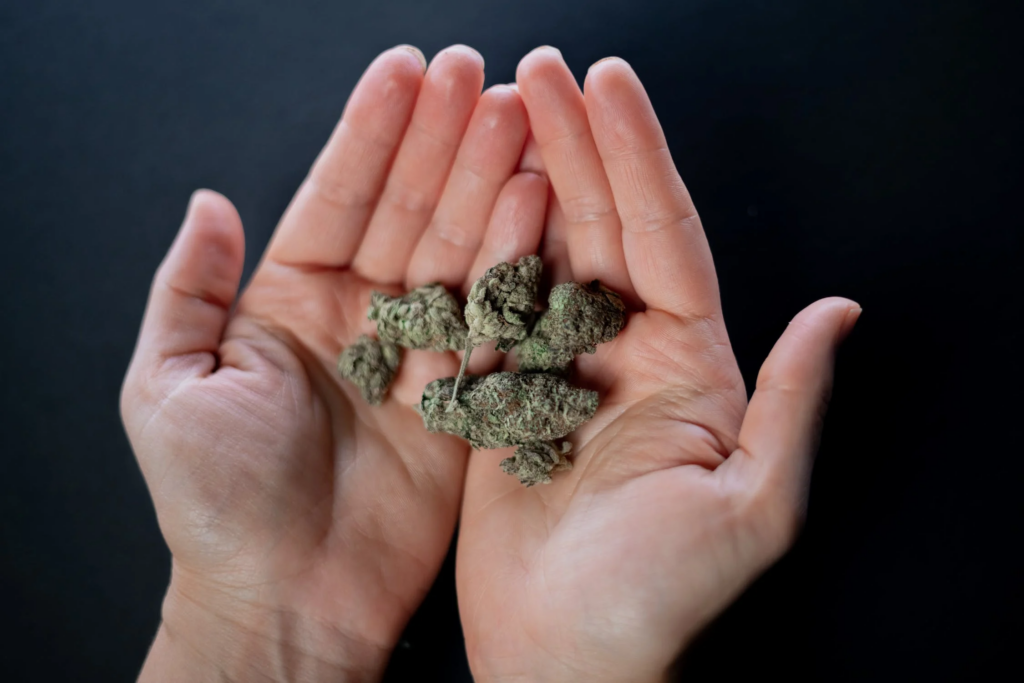 First, let's discuss why proper weed storage is important. When weed is exposed to light, air, and moisture, it loses its potency, resulting in a weaker high. Storing your weed in a plastic container or a supplier's container reduces its strength. This is because static generated by plastic containers could draw the THC-rich trichomes on your flowers, leading to them never making their way to your bloodstream. Therefore, understanding proper storage techniques is essential to ensure that your weed remains potent.
Here are some best practices for storing weed:
1. Keep the container in a cool, dark place. Exposure to sunlight or heat will dry out and degrade the immediate humidity around your cannabis.
2. Avoid excess air or moisture. Lightly packed containers can cause oxygen pockets that may cause premature drying and reduce your bud's quality.
3. Avoid storing your weed near electronic devices such as speakers or refrigerators. The constant vibration may damage trichomes and reduce potency.
4. Don't store your weed in a refrigerator or freezer; it makes your bud dry and brittle.
Smoke in a Confined Space
Smoking weed in a confined space has become a popular practice amongst weed users. Whether it's in a small room, enclosed car, or any other space with limited ventilation, hotboxing can help to prolong the effects of THC, leading to a stronger and longer-lasting high.
Hotboxing entails smoking weed in a confined space until the area is filled with smoke. The idea is to breathe in the thick fumes that have been circulated in the enclosed space, exposing your lungs to more THC. This method can be particularly effective for those who have built up a higher tolerance level, allowing them to feel the psychoactive effects of marijuana for an extended period of time.
There are numerous benefits to smoking weed in a confined space. Consuming THC through breathing in the fumes from hotboxing can help increase the amount of chemical compound in your bloodstream, leading to a more intense and longer-lasting high. Additionally, if you are smoking weed with other people, hotboxing can provide extra time for everyone to enjoy the effects of cannabis together.
Eat the Right Food
One of the best ways to extend your high and get the most out of your cannabis experience is by eating the right foods. While many people focus on the method of consumption, using specific foods can significantly enhance the effects of THC and other cannabinoids on the body.
1. Mangoes - Mangoes are high in the terpene myrcene, which is also present in cannabis. This terpene helps cannabinoids better penetrate the blood-brain barrier, resulting in a more potent and longer-lasting high. Eating a mango around an hour before smoking cannabis can help make the high more intense and last longer.
2. Sweet Potatoes - Sweet potatoes are a great source of omega-3 fatty acids, which can help lower blood THC levels and reduce the risk of experiencing adverse effects such as anxiety and paranoia. Eating sweet potatoes before consuming cannabis can help counteract these negative effects.
3. Black Peppercorns - Black peppercorns have a compound called beta-caryophyllene, which can help mitigate the highness of THC. If you're feeling too high or experiencing anxiety, chewing on a few peppercorns can help tone down the effects of cannabis.
4. Fatty Foods - Eating fatty foods before consuming cannabis can help the THC bind to fat molecules, leading to a slower onset of effects and a longer-lasting high. Incorporating foods such as avocado or nuts into your diet before consuming cannabis can help extend the period of time you feel the effects.
Conclusion
It's important to remember that there is no one-size-fits-all approach. Combining different techniques and experimentation may be needed to find the right balance and achieve a longer-lasting high. We encourage readers to share their own tips in the comments section and engage in a discussion about how they make their weed high last longer.
At DC Collective, a premier cannabis dispensary, we understand the importance of high-quality cannabis products in enhancing your experience. That's why we offer a wide range of carefully curated cannabis strains and products to suit your individual preferences. Whether you're looking for a relaxing indica, an uplifting sativa, or a well-balanced hybrid, we have something for everyone.
We urge readers to always use cannabis responsibly and understand their tolerance level. It's crucial to seek professional medical advice if needed and be aware of any potential adverse effects. Remember, what works for one person may not work for another, so listen to your body, be mindful, and use cannabis in a safe and responsible manner.
In recent years, there has been a growing interest in cannabis and its various forms. One particular component of the cannabis plant that has gained significant attention is cannabis resin. Also known as hashish or simply "hash," cannabis resin holds a rich history and a wide range of applications. Whether you're a seasoned cannabis enthusiast or a curious newcomer, understanding the basics of cannabis resin can enhance your knowledge and appreciation for this remarkable substance.
In this comprehensive guide, we will delve into the world of cannabis resin, exploring its origins, extraction methods, chemical composition, and potential uses. We'll also address some common misconceptions and provide insights into its legal status in different parts of the world. By the end, you'll have a solid grasp of the fundamentals of cannabis resin and how it fits into the broader cannabis landscape.
So, if you've ever wondered what cannabis resin is, how it differs from other cannabis products, or what makes it so highly sought after, you've come to the right place. Get ready to embark on a fascinating journey through the world of cannabis resin as we uncover its history, properties, and the myriad ways it can be enjoyed and utilized.
What's Live Resin?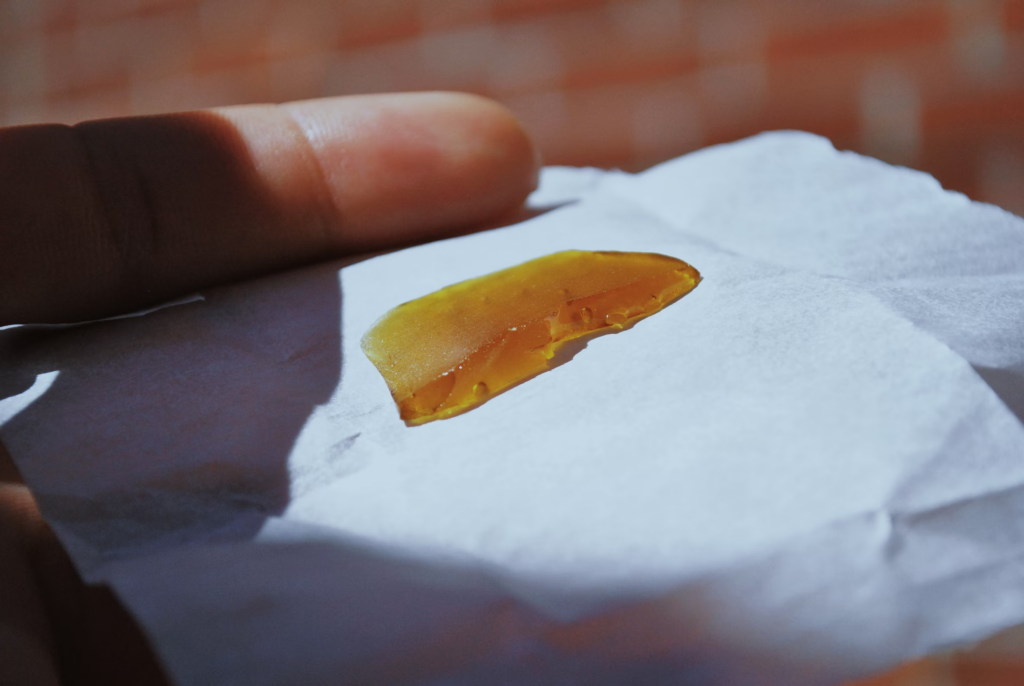 Live resin is a type of cannabis concentrate that has quickly gained popularity within the cannabis community due to its unique extraction process and exceptional characteristics. Unlike other cannabis concentrates, live resin is made using flash-frozen cannabis plants instead of dried and cured buds. This process allows for the preservation of the plant's natural terpene profile, resulting in a product with a robust and complex terpene profile.
Cannabis aficionados highly value live resin due to its ability to provide a more authentic and nuanced experience of the strain's natural aroma and flavor. The robust terpene profile of live resin provides a more complex and layered taste that allows users to fully appreciate the unique traits of each strain. The cannabinoid profile of live resin is also highly sought-after, as it can contain concentrated levels of THC, CBD, and other cannabinoids.
There are various types of live resin available, each with its unique color and texture. Amber/golden live resin is the most common variety, which often has a sugary texture and a bright, amber/gold color. White live resin, on the other hand, has a more crumbly texture and a pale yellow color. Other colors of live resin are also available, depending on the strain of cannabis used.
Live resin offers numerous benefits compared to other forms of cannabis resin. The use of fresh, flash-frozen cannabis plants preserves the terpene profile of the plant, resulting in a concentrate with a more robust and complex flavor. The potent cannabinoid profile of live resin, combined with its high terpene content, also offers users a more profound and long-lasting experience.
How Is Live Resin Made?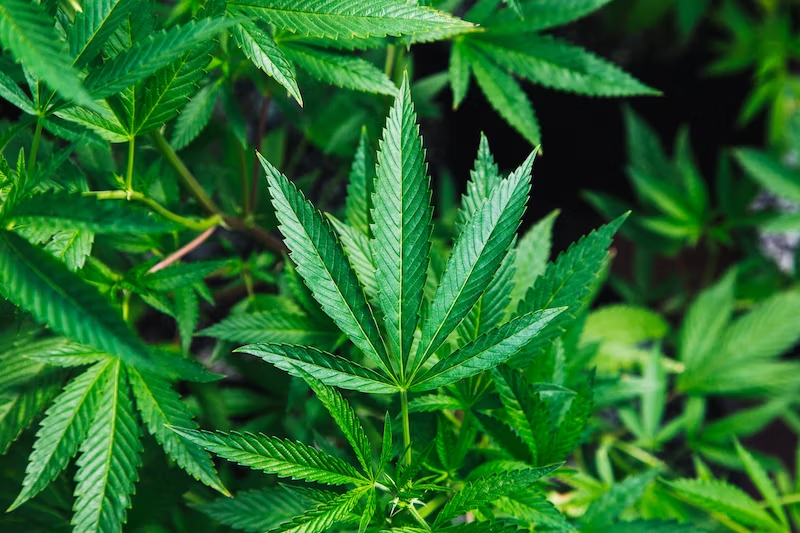 Live resin is a premium cannabis concentrate extracted from freshly harvested flowers. It involves flash-freezing the flowers to preserve their natural terpene and cannabinoid profiles. The process starts with immediate freezing of the flowers using liquid nitrogen or dry ice, ensuring the preservation of terpenes and cannabinoids.
The next step is a closed-loop extraction system utilized to extract valuable compounds from the plant material. This system prevents solvent leakage, ensuring a safe and efficient extraction process. Butane or supercritical CO2 are commonly used solvents known for their effectiveness and cleanliness.
Once the extraction is complete, a highly concentrated substance is obtained, containing all the beneficial compounds from the cannabis plant. To ensure purity, the substance undergoes purification and refinement to eliminate any residual solvents or impurities.
Live Rosin vs. Live Resin: What's the Difference?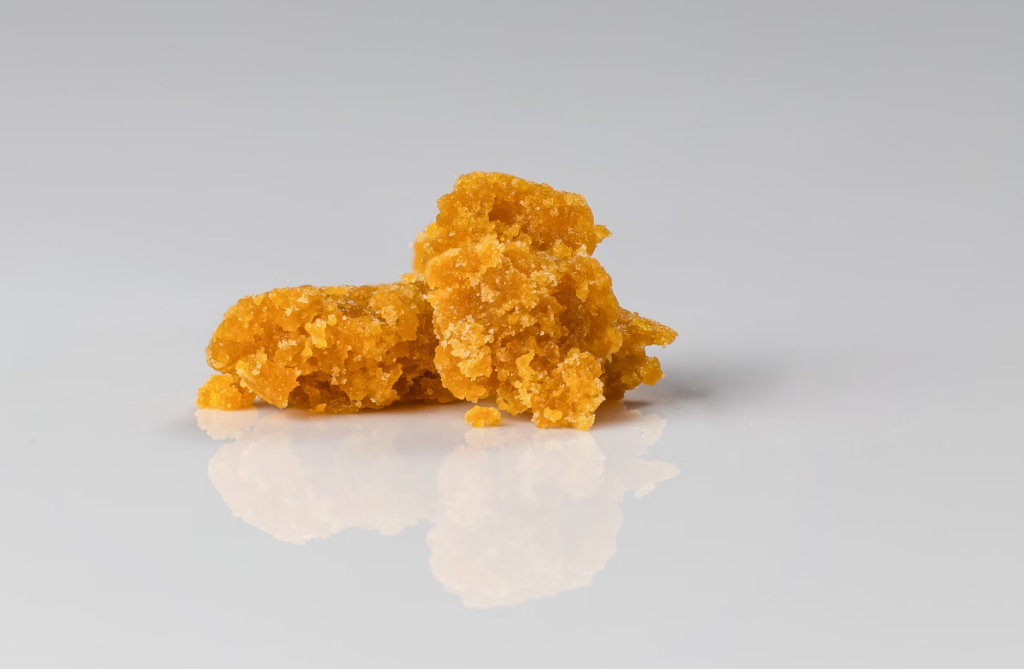 When it comes to cannabis concentrates, two popular options that are often compared are live rosin and live resin. While both are known for their strong potency and flavor, there are key differences in their production and characteristics.
Live Rosin
Live rosin is a type of concentrate that uses a solventless extraction process, meaning it does not involve any harmful chemicals. The process begins by freezing freshly harvested cannabis plant material to preserve its terpene content. This frozen material is then pressed at a low temperature using heat and pressure to extract the trichomes, resulting in a sticky, resinous substance with a golden color. Live rosin is known for its full-bodied terpene profile and intense flavor. Live rosin has a shiny golden color and a thick, sticky texture that can be easily manipulated using a dab tool. Known for its natural terpene profile and purity, it does not involve any solvents.
Live Resin
On the other hand, live resin is made using solvent-based extraction methods such as butane or propane. This process involves blasting the cannabis buds or plant material with a solvent to dissolve the trichomes, which are then separated from the solvent using heat and vacuums. Unlike live rosin, this process can result in a softer, budder-like texture and a more varied terpene profile depending on the strain used. Live resin can range in color from light yellow to darker amber and typically has a softer texture that can be harder to handle. The terpene profile of live resin will depend on the strain used and the extraction method, but it is generally known for its complex flavor profile.
It's worth noting that there are also dried plant-based resins and rosins that are made using similar extraction methods, but with cured or dried plant material instead of fresh, "live" plants. These concentrates may have a different terpene profile, color, and texture compared to their live counterparts.
How To Use Live Resin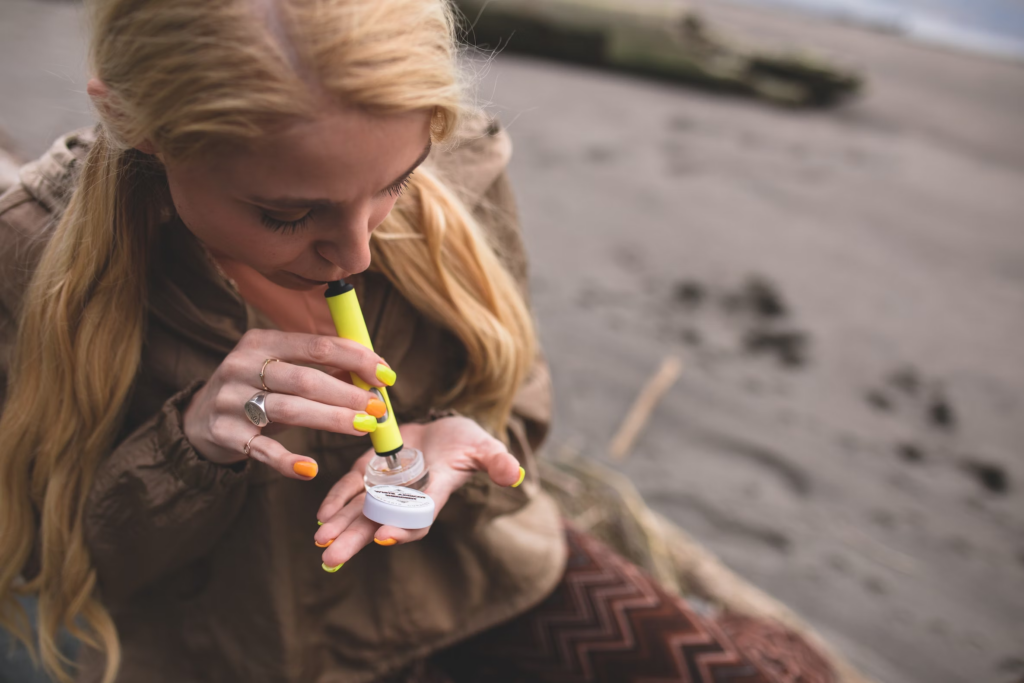 Live resin can be used in various ways, each providing a unique experience. One way to enjoy it is by adding it to a joint or bowl of flower. Known as smoking live resin-infused flower, this method is simple yet effective. Start by grinding the flower and adding a small amount of live resin to it before rolling it up or packing it in a bowl. The live resin will enhance the flavor and potency of the flower, providing a more intense experience.
Another convenient way to use live resin is by using a live resin pen, which is a pre-filled vape cartridge making it easy to use and discreet making it a popular method. Simply attach the cartridge to a compatible battery and take a puff. The live resin pen allows for precise dosing and provides an on-the-go option for cannabis aficionados.
Traditional methods of dabbing live resin involve using a dab rig, e-nail, or nectar collector. Dab rigs are similar to bongs, but use a nail or banger instead of a bowl. The live resin is placed on the heated nail which vaporizes the concentrate, and the vapor is then inhaled through the rig. E-nails provide more precise temperature control and eliminate the need for a torch. Nectar collectors, also known as honey straws, are handheld devices used to vaporize live resin. They are typically made up of a glass or quartz tip and a straw-like body.
How To Pick The Best Live Resin?
If you're a cannabis aficionado, then you're likely familiar with live resin, one of the most potent and flavorful forms of cannabis concentrates. But with so many live resin products available on the market, how do you choose the best one for your needs? Here are the essential factors to consider when selecting high-quality live resin:
1. Start with Quality Source Material: One of the most crucial factors in producing high-quality live resin is the source material. For the best results, look for live resin made from fresh, flash-frozen cannabis plants with a robust terpene profile. The source material will determine the final flavor, aroma, and overall potency of the live resin.
2. Choose a Reputable Extractor: The extraction method used to make live resin plays a vital role in the final product's quality. Therefore, it's essential to select a reputable extractor that specializes in solvent-based extraction methods, such as carbon dioxide or emotek labs. This ensures that the live resin is free from any harmful solvents or contaminants that could compromise its quality.
3. Check the Strain of Cannabis: Not all cannabis strains are suitable for live resin extracts. Some strains have a higher yield of resin than others, resulting in a more potent product. Therefore, it's essential to check the strain of cannabis used in the live resin to ensure that it's the right type for your preferences.
4. Pay Attention to the Terpene Content: The terpene content in live resin plays a significant role in the entourage effect and overall flavor. Thus, it's essential to select products that have a complex and natural terpene profile, providing a more potent and flavorful experience.
5. Look for Transparent Lab Testing Results: Finally, it's crucial to select live resin products with transparent lab testing results. This ensures that the product is free from contaminants and is safe for consumption. Always check for lab testing results before making a purchase.
Recommended Products
Is Live Resin Safe To Use?
Live resin, a type of cannabis concentrate, has become a popular choice among cannabis aficionados due to its complex terpene profile and robust flavor. However, when it comes to the question of safety, it is crucial to purchase live resin from licensed dispensaries and legal markets to ensure that it meets state health requirements.
Overall, live resin is generally safe to use, but it is essential to purchase it from a reliable source to ensure its quality. As a potent concentrate, live resin is much more potent than cannabis flower, so caution should be exercised when using it for dabbing or vaping. It is not recommended to eat live resin, as it can have adverse effects on your health.
Live resin is safe to use but should only be purchased from licensed dispensaries and legal markets to ensure that it meets health requirements imposed by the state. As a potent concentrate, it is not recommended to be eaten but can be used for dabbing or vaping. Always exercise caution when using live resin and follow dosage recommendations to prevent any adverse effects.
Final Thoughts on Cannabis Resin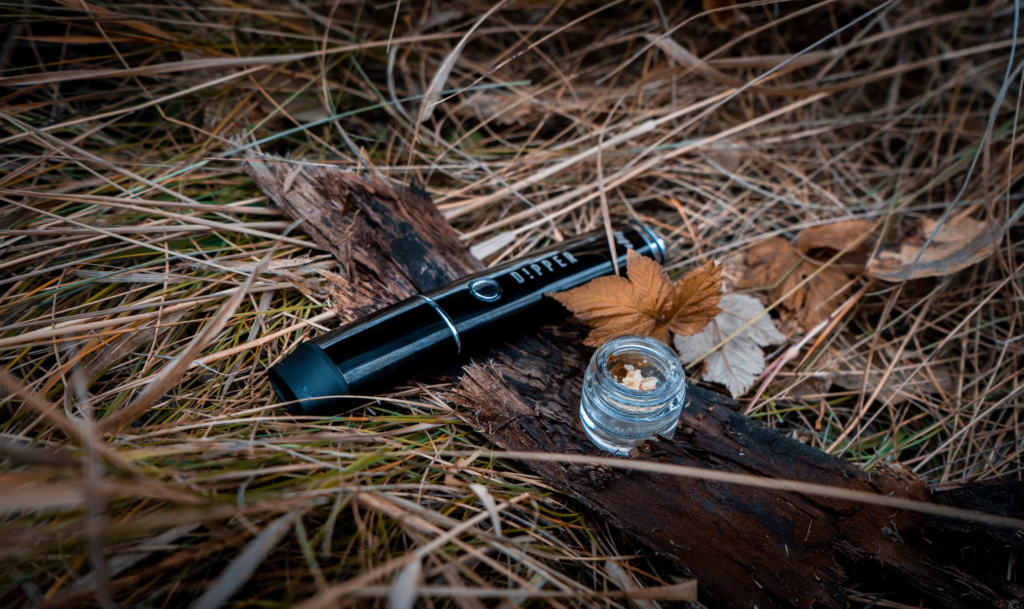 Discover the wonders of cannabis resin! With its robust terpene profile and high concentrations of flavonoids and THC, this essential component of the cannabis plant provides both psychoactive and therapeutic benefits. Learn about extraction methods, types, and modes of use in our comprehensive guide. Shop live resin products and other cannabis goodies at DC Collective to enhance your experience. Don't miss out on the complex terpene profiles and diverse uses of cannabis resin—it's a must-have for all cannabis enthusiasts. Dab or vape, there's something for everyone!