For cannabis enthusiasts, the desire to extend and intensify the effects of their high is a common quest. Whether you're a seasoned user or new to the world of marijuana, discovering ways to make your weed high last longer can enhance your overall experience. In this blog, we'll explore practical tips and techniques that can help you maximize the duration and potency of your cannabis-induced euphoria. From consumption methods to dosing strategies, get ready to unlock the secrets of extending and fully enjoying your cannabis high.
How Long Does A High Normally Last?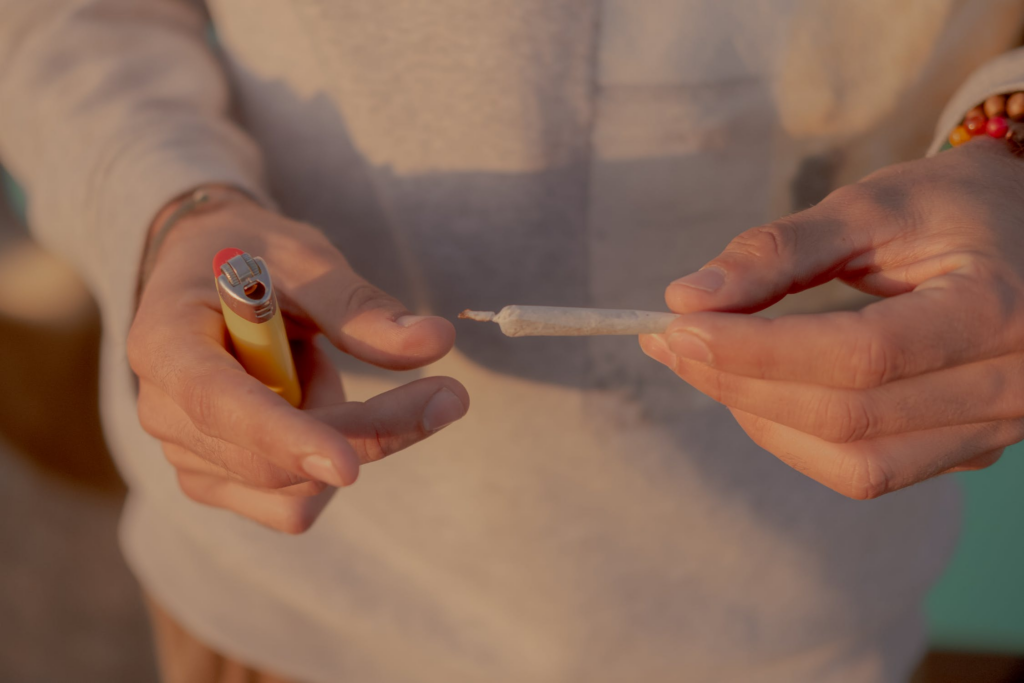 When it comes to consuming cannabis, one of the most frequently asked questions is how long does a high last? The duration of a high can vary from person to person, as well as depending on certain variables:
THC
THC, or tetrahydrocannabinol, is the primary psychoactive compound found in the cannabis plant. The quantity of THC in your cannabis product can greatly affect how long your high will last. Generally speaking, the higher the THC quantity, the longer a high will last. This can vary, however, depending on factors such as the method of consumption and one's individual tolerance.
Method Of Consumption
Inhalation methods such as smoking or vaping tend to produce a shorter high than ingestion methods such as edibles. When cannabis is ingested, it is metabolized differently and takes longer for the effects to kick in, but those effects can last for several hours.
Metabolism
Individuals with a faster metabolism may find that their high wears off more quickly, while those with a slower metabolism may experience a longer-lasting high.
Tolerance
Regular cannabis users may find that they require more THC to achieve the same effects, resulting in a shorter high. Conversely, taking a tolerance break can help to reset the CB1 receptors in the brain and potentially extend the duration of a high.
Environment
Being in a relaxed or comfortable environment can enhance the high and make it feel longer-lasting, while stressful or uncomfortable environments may shorten the effects.
As a general estimate, the duration of a high from cannabis concentrates can last anywhere from 1-3 hours, while the effects from flower tend to last around 2-4 hours. Edibles, due to their digestion and absorption process, can produce effects that can last for up to 8 hours or more.
It's important to note that individual experiences may vary, depending on unique factors such as weight, height, age, and health. Some people may find that their high lasts for a shorter period of time, while others may experience a longer-lasting high.
Layer Effects For A Longer-Lasting High
Achieving a long-lasting high can sometimes be a challenge for cannabis enthusiasts. While different variables impact the duration of a high, there's a layering technique that can improve its staying power. A combination of edibles and inhalable options, such as smoking or vaping, can extend the length of the psychoactive effects of THC.
Variables such as dose size, route of administration, tolerance level, and metabolism all affect the duration of a high. It's worth noting that tolerance levels can differ from person to person, influenced by factors that include a person's frequency of cannabis use.
Taking A Tolerance Break to Reset the High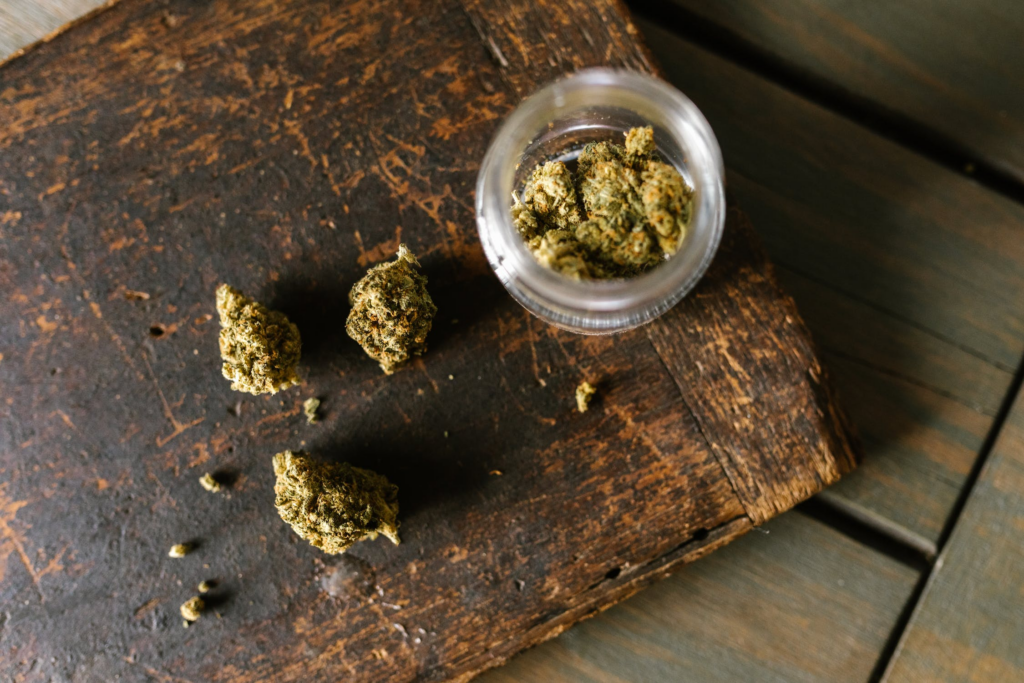 If you are a regular cannabis user, you may have noticed that over time, the effects of THC can diminish as your body builds up a tolerance. While this is a natural response to frequent exposure, it can be frustrating for those who want to experience a longer-lasting high.
Tolerance builds up quickly with frequent exposure to THC, and other factors such as the frequency and potency of the cannabis products you consume, your sex, age, and lifestyle can all influence how long it takes for your body to become desensitized to THC. This means that the length of your tolerance break will depend on a variety of factors, and you may need to experiment to find what works best for you.
Some potential benefits of taking a tolerance break include increased sensitivity to THC, stronger effects from smaller quantities of cannabis, and potentially even reduced risk of certain adverse effects associated with regular cannabis use.
If taking a full tolerance break isn't feasible for you, another alternative is to hold off on consuming cannabis until later in the day. This can help to prevent your body from becoming too accustomed to the effects of THC and may also help to make your high last longer.
Smoke Efficiently, Not Greedily
When it comes to smoking weed, there's an art to doing it efficiently. Taking small hits instead of big ones can help maximize the effects of THC and make your high last longer. But smoking too much at once burns through the weed too quickly, leading to a shorter high and potentially a waste of product. That's why it's important to smoke efficiently, not greedily.
Using a mini pipe or small bowl can help control the amount of weed being consumed. This will allow you to take small hits and enjoy the effects for a longer period of time. Not only will you be able to make your weed last longer, but you'll also find yourself needing less and less to reach the desired high over time.
Smoking efficiently has other benefits beyond just prolonging your high. By taking smaller hits, you'll be able to get a stronger effect from the THC. This is because you're maximizing the cannabinoid receptors in your body that THC binds to. With larger hits, you may be getting too much too quickly, overwhelming your receptors and ultimately limiting the effects.
So, the next time you're smoking weed, remember to smoke efficiently, not greedily. Using a mini pipe or small bowl and taking small hits will not only elongate your high but also allow you to enjoy the benefits of THC more effectively.
Store Your Weed Properly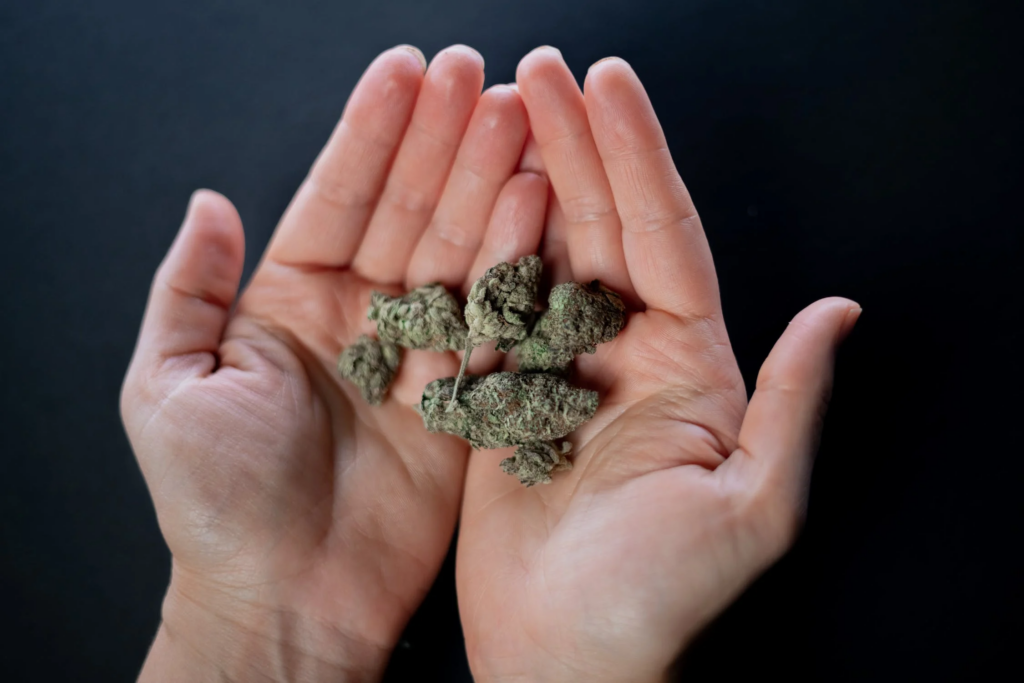 First, let's discuss why proper weed storage is important. When weed is exposed to light, air, and moisture, it loses its potency, resulting in a weaker high. Storing your weed in a plastic container or a supplier's container reduces its strength. This is because static generated by plastic containers could draw the THC-rich trichomes on your flowers, leading to them never making their way to your bloodstream. Therefore, understanding proper storage techniques is essential to ensure that your weed remains potent.
Here are some best practices for storing weed:
1. Keep the container in a cool, dark place. Exposure to sunlight or heat will dry out and degrade the immediate humidity around your cannabis.
2. Avoid excess air or moisture. Lightly packed containers can cause oxygen pockets that may cause premature drying and reduce your bud's quality.
3. Avoid storing your weed near electronic devices such as speakers or refrigerators. The constant vibration may damage trichomes and reduce potency.
4. Don't store your weed in a refrigerator or freezer; it makes your bud dry and brittle.
Smoke in a Confined Space
Smoking weed in a confined space has become a popular practice amongst weed users. Whether it's in a small room, enclosed car, or any other space with limited ventilation, hotboxing can help to prolong the effects of THC, leading to a stronger and longer-lasting high.
Hotboxing entails smoking weed in a confined space until the area is filled with smoke. The idea is to breathe in the thick fumes that have been circulated in the enclosed space, exposing your lungs to more THC. This method can be particularly effective for those who have built up a higher tolerance level, allowing them to feel the psychoactive effects of marijuana for an extended period of time.
There are numerous benefits to smoking weed in a confined space. Consuming THC through breathing in the fumes from hotboxing can help increase the amount of chemical compound in your bloodstream, leading to a more intense and longer-lasting high. Additionally, if you are smoking weed with other people, hotboxing can provide extra time for everyone to enjoy the effects of cannabis together.
Eat the Right Food
One of the best ways to extend your high and get the most out of your cannabis experience is by eating the right foods. While many people focus on the method of consumption, using specific foods can significantly enhance the effects of THC and other cannabinoids on the body.
1. Mangoes - Mangoes are high in the terpene myrcene, which is also present in cannabis. This terpene helps cannabinoids better penetrate the blood-brain barrier, resulting in a more potent and longer-lasting high. Eating a mango around an hour before smoking cannabis can help make the high more intense and last longer.
2. Sweet Potatoes - Sweet potatoes are a great source of omega-3 fatty acids, which can help lower blood THC levels and reduce the risk of experiencing adverse effects such as anxiety and paranoia. Eating sweet potatoes before consuming cannabis can help counteract these negative effects.
3. Black Peppercorns - Black peppercorns have a compound called beta-caryophyllene, which can help mitigate the highness of THC. If you're feeling too high or experiencing anxiety, chewing on a few peppercorns can help tone down the effects of cannabis.
4. Fatty Foods - Eating fatty foods before consuming cannabis can help the THC bind to fat molecules, leading to a slower onset of effects and a longer-lasting high. Incorporating foods such as avocado or nuts into your diet before consuming cannabis can help extend the period of time you feel the effects.
Conclusion
It's important to remember that there is no one-size-fits-all approach. Combining different techniques and experimentation may be needed to find the right balance and achieve a longer-lasting high. We encourage readers to share their own tips in the comments section and engage in a discussion about how they make their weed high last longer.
At DC Collective, a premier cannabis dispensary, we understand the importance of high-quality cannabis products in enhancing your experience. That's why we offer a wide range of carefully curated cannabis strains and products to suit your individual preferences. Whether you're looking for a relaxing indica, an uplifting sativa, or a well-balanced hybrid, we have something for everyone.
We urge readers to always use cannabis responsibly and understand their tolerance level. It's crucial to seek professional medical advice if needed and be aware of any potential adverse effects. Remember, what works for one person may not work for another, so listen to your body, be mindful, and use cannabis in a safe and responsible manner.