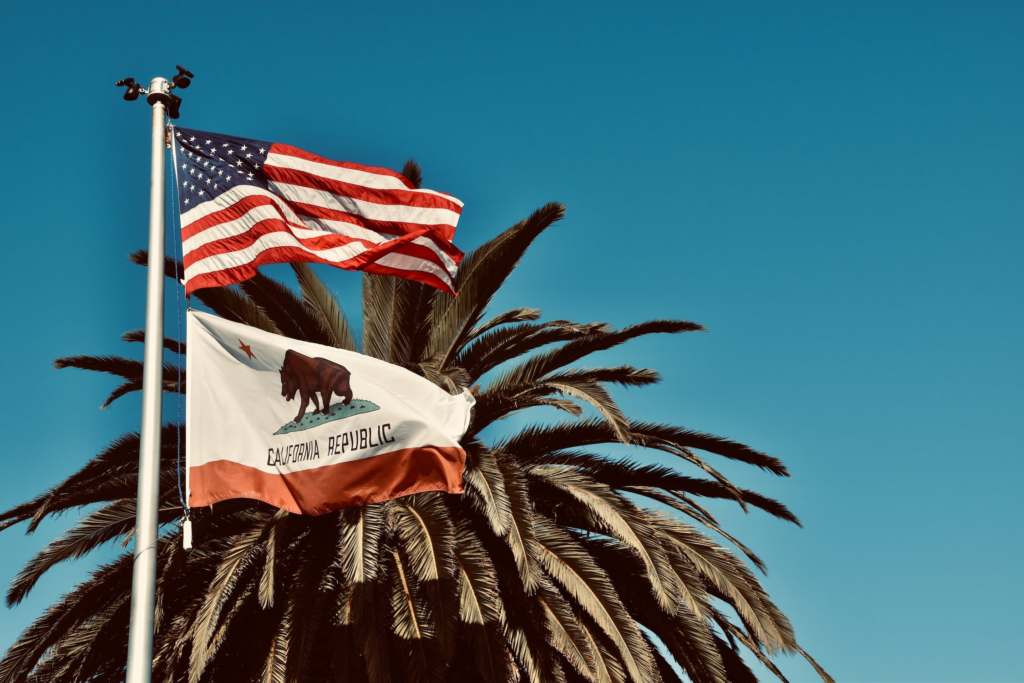 Definition of Cannabis
Cannabis is a flowering plant that has been used by humans for medicinal and recreational purposes for thousands of years. It contains more than 100 chemical compounds known as cannabinoids, with the primary psychoactive compound being delta-9-tetrahydrocannabinol (THC). Cannabis can be consumed in various ways, including smoking, vaporizing, ingesting, and applying topically. In California, the use of cannabis for medical and recreational purposes has been legal since 2016, but there are still strict regulations in place to ensure public safety and prevent abuse. Understanding the legal definition and various forms of cannabis is vital for anyone who wishes to use it for any purpose in California.
Laws in California
In California, cannabis was legalized for recreational use in January 2018. However, there are still strict laws governing its possession, sale, and cultivation. Possessing over 28.5 grams of cannabis or more than four grams of concentrated cannabis can lead to misdemeanor charges punishable by a $500 fine and/or six months in jail. Possession with intent to sell can result in felony charges and up to four years in state prison.
Cultivation of cannabis is also regulated, with a limit of six immature plants or up to 12 mature plants per household. Selling cannabis without the proper permits and licenses is illegal, with penalties that include fines and imprisonment.
These laws are in place to ensure public safety and prevent the distribution of cannabis to minors. They are enforced by law enforcement officers who may conduct searches and seizures with a warrant. The Medical and Adult Use Cannabis Regulation and Safety Act (MAUCRSA), Health and Safety Code, and Business and Professions Code are all legal instruments that dictate cannabis regulations in California.
It is important to understand these laws to protect oneself from possible legal consequences. Anyone considering getting involved in the cannabis industry must also obtain the necessary permits and licenses to avoid penalties.
Types of Cannabis Products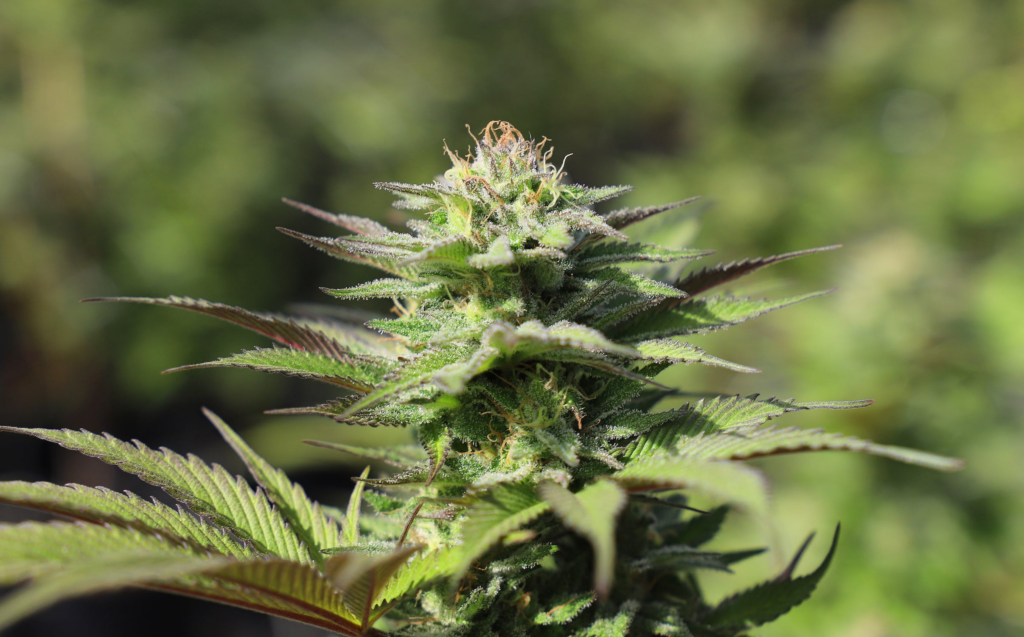 Cannabis products come in various forms and are used for a variety of reasons. While many people associate cannabis with smoking joints, it is also available in other forms such as edibles, tinctures, and topicals. Each type of product has its own unique set of benefits and effects. It's worth exploring the various types of cannabis products available in California as they relate to your personal needs and health goals. Whether you're looking to relieve chronic pain, manage anxiety, or simply enjoy the recreational benefits of cannabis, understanding the different types of products can help you make an informed decision.
Concentrated Cannabis
In California, concentrated cannabis is defined as any product that has been derived from the marijuana plant and has undergone a process to increase the potency of the plant's cannabinoids. The possession limits for concentrated cannabis are different for medical and recreational users. Medical patients are allowed to possess up to eight grams of concentrated cannabis, while recreational users can possess up to one gram.
Qualified patients are allowed to possess, cultivate, and transport concentrated cannabis as long as they have a valid medical marijuana identification card. However, it's important to note that concentrated cannabis is illegal on federal lands, and possessing it could result in serious consequences.
Violating laws related to concentrated cannabis can result in fines and criminal charges. Possessing, distributing, or manufacturing concentrated cannabis without the proper license is a felony offense in California and could result in up to three years in jail and a $10,000 fine. Individuals caught with concentrated cannabis in an amount exceeding the legal limit can face misdemeanor charges, with potential penalties of six months in jail and a $500 fine. It's important for cannabis users in California to familiarize themselves with the laws surrounding concentrated cannabis to avoid any legal issues.
Immature Plants
One important thing to know about cannabis in California is the regulations surrounding immature plants. In California, adults over the age of 21 are legally allowed to cultivate up to six cannabis plants for personal use. However, these plants must not be in the flowering stage and must remain within a designated private residence.
The term "immature plant" refers to a cannabis plant that has not yet flowered. In general, immature plants are smaller and less developed than mature plants, and they can require different care and techniques for optimal growth. For this reason, many cannabis cultivators choose to purchase immature plants rather than starting from seed.
If you plan to purchase or cultivate immature plants, it's important to understand the legal requirements. For example, California law requires that all immature plants be labeled with the grower's name and contact information, as well as the date the plant was acquired. This labeling helps law enforcement officers distinguish legal cannabis plants from illegal ones.
It's also important to note that while immature plants are legal for personal use, they must not be sold or gifted without a state-issued license. The cultivation and sale of cannabis without a license is illegal and can result in serious penalties.
If you're interested in cultivating your own cannabis plants, it's crucial to do your research and understand the regulations surrounding immature plants. By following the law and taking proper care of your plants, you can enjoy the benefits of homegrown cannabis while staying on the right side of the law.
Grams of Cannabis Concentrates
In California, the legal amount of concentrated cannabis that can be purchased is 8 grams per day for recreational users and 32 grams per day for medical users. This is equivalent to 1 ounce of cannabis material for recreational users and 8 ounces for medical users.
Cannabis concentrates are a form of cannabis that has been extracted to produce a more potent product. Some common forms of cannabis concentrates available in the market include shatter, wax, budder, and oil.
While the use of concentrated cannabis can have beneficial effects for users, it also carries some health risks. Overconsumption can lead to nausea, anxiety, and other adverse effects. Additionally, manufacturing cannabis concentrates using hazardous chemicals can result in explosions or fires, putting both the manufacturer and others nearby in danger.
It is important to note that violating California regulations, such as purchasing or possessing more than the legal amount of concentrates without a license, can result in legal consequences. Violating these regulations can lead to fines or even imprisonment, depending on the severity of the violation. It is essential to understand and follow the state's regulations surrounding the use of concentrated cannabis to stay safe and avoid legal repercussions.
Medical Marijuana Law in California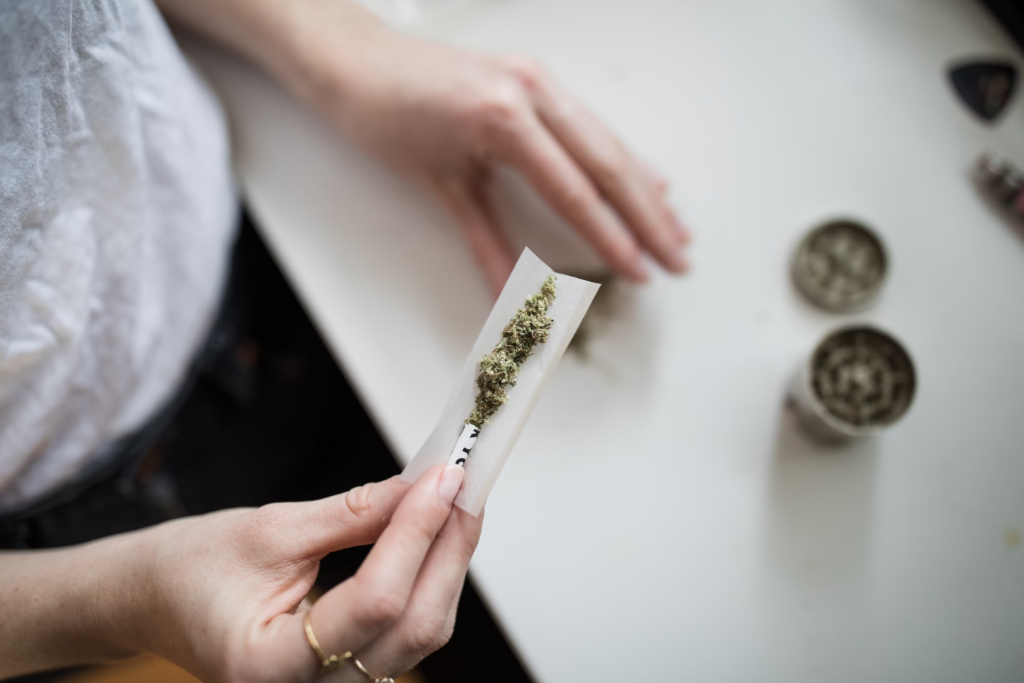 In 1996, California became the first state to legalize medical marijuana through the passing of Proposition 215, also known as the Compassionate Use Act. Since then, several amendments and laws have been passed to regulate medical marijuana in the state. This article will provide an overview of the medical marijuana laws in California, including how to become a qualified patient, possession and cultivation limits, and the importance of obtaining a medical marijuana identification card. It will also cover the potential legal consequences of violating medical marijuana laws and the ongoing challenges faced by the medical marijuana industry in California.
Qualified Patient
In California, a qualified patient refers to someone who has a qualifying medical condition and has received a recommendation from a licensed physician to use medical cannabis. People with chronic pain, persistent muscle spasms, and other medical issues can become qualified patients under the California Compassionate Use Law (CUA). This law has created a medical marijuana program that allows patients and their caregivers to possess and cultivate cannabis for personal medical use.
To participate in the program, qualified patients need to obtain a Medical Marijuana ID Card. The card is issued by the California Department of Public Health and provides legal protection for patients and their caregivers while using and possessing medical cannabis. To qualify for the card, patients must register with their county health department and present their physician's recommendation along with proof of residency and identity.
The California Compassionate Use Law recognizes a range of medical conditions as qualifying for medical cannabis use. The list includes cancer, glaucoma, AIDS, severe nausea, seizures, and a host of other conditions that cause severe pain, vomiting, or muscle spasms. Patients with any of these conditions or any other debilitating medical issues may qualify to become a participant in California's medical marijuana program.
Persistent Muscle Spasms
Cannabis is increasingly being used to treat persistent muscle spasms in California, particularly those associated with conditions like multiple sclerosis. This is largely due to the plant's ability to reduce muscle tension and pain, which can provide significant relief for patients suffering from this debilitating condition.
One of the main benefits of using cannabis to treat persistent muscle spasms is its ability to alleviate symptoms without the negative side effects of many traditional treatments, like opioids. Additionally, cannabis can have a relatively rapid onset of relief when consumed through inhalation or sublingual administration, making it an effective option for patients who need quick relief.
However, as with any medication, there are potential side effects associated with cannabis use, such as dizziness, dry mouth, and changes in appetite and mood. There are also potential risks associated with long-term use, such as the development of tolerance or psychological dependency.
Patients considering cannabis as a treatment for persistent muscle spasms should always consult with their healthcare providers and carefully weigh the benefits and risks of this treatment option. Additionally, it's essential to only obtain cannabis from legal and reputable sources and to follow all applicable state and local laws regarding the possession and use of this substance.
Recreational Use of Cannabis in California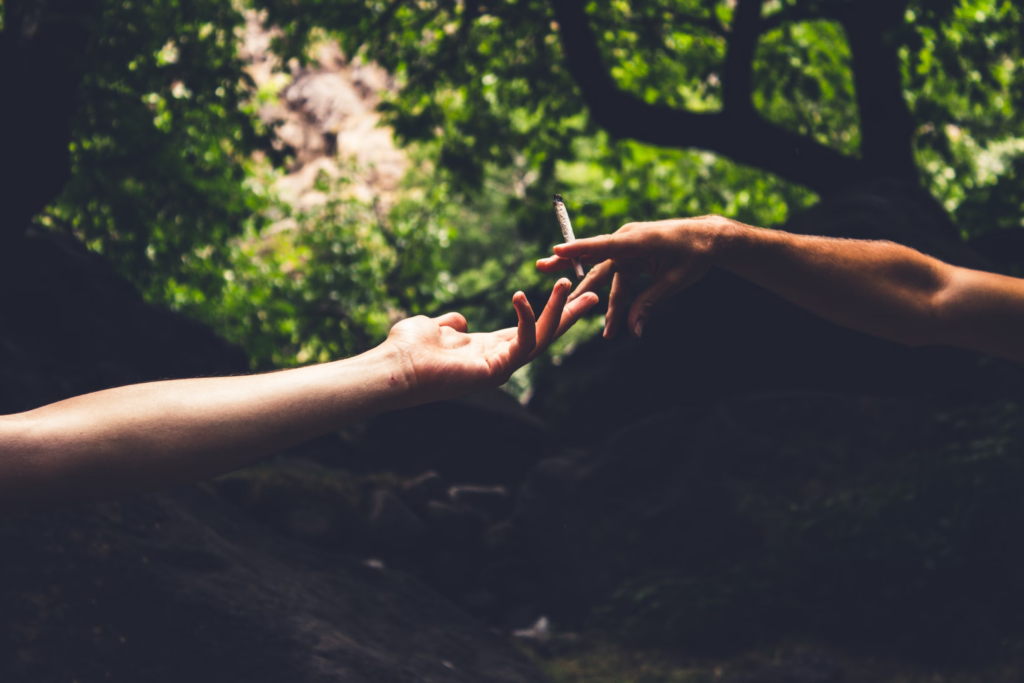 Recreational cannabis use became legal in California in 2016 after voters passed Proposition 64, also known as the Adult Use of Marijuana Act. Although the state has a long history of cannabis use, this new law has brought significant changes to the landscape. Here's what you need to know about recreational use of cannabis in California.
Under California law, adults 21 and over are allowed to possess up to one ounce (28.5 grams) of cannabis or 8 grams of cannabis concentrates. Smoking or consumption of cannabis is allowed in private residences, but not in public places. The law also allows for cultivation of up to six cannabis plants per household, as long as they are kept in a secure location not visible from a public place. Licenses for cannabis businesses are required, and smoking or consuming cannabis is not permitted in any facility with a state-issued license.
Licensed cannabis dispensaries are allowed to sell recreational cannabis, but municipalities have the right to ban or restrict cannabis sales. Sales tax and an additional cannabis excise tax are added to the purchase price. Local governments may also add their own taxes.
As mentioned before, smoking or consuming cannabis is not allowed in public places, including sidewalks, parks, beaches and other outdoor locations. Violators can be fined up to $100. However, cannabis consumption is allowed in a private residence or in a private establishment that doesn't have a state-issued license. It is also important to not operate a vehicle under the influence of cannabis.
While recreational cannabis use is legal in California, there are still regulations regarding use, possession and sales. It is important to stay informed and compliant with the law to avoid any legal consequences. As with any controlled substance, responsible use and behavior can make a significant impact on how cannabis is perceived in society and its future legalization across the country.
Youth Center Accessibility
Youth Centers are important community resources that provide young people with a safe and supportive environment to learn, grow, and develop. They offer a range of helpful programs and activities that promote physical fitness, educational achievement, and socialization opportunities. However, not all youth centers are accessible to everyone, which can limit their impact in various communities.
Accessibility is an essential element that ensures youth centers offer the same opportunities to everyone, regardless of their physical ability. Most centers aim to ensure that all young people can participate fully in the programs and activities they offer. This includes providing accommodation for individuals with disabilities, ensuring that facilities and equipment are easy to use and navigate, and offering programs that are suited to everyone's unique needs and abilities.
For instance, some youth centers have wheelchair ramps and accessible bathrooms to ensure that individuals with physical limitations can easily access the building and facilities. Others have adapted recreational and sports equipment to make it more accessible to those who use wheelchairs or have other mobility challenges. Additionally, programs such as art classes, music lessons, and computer labs can be designed with accessibility in mind to ensure that everyone gets equal opportunities to participate.
Accessibility goes beyond physical ability. It also extends to ensuring that youth centers are welcoming and inclusive to everyone, regardless of their race, ethnicity, gender identity, or sexual orientation. Youth centers should create a safe and supportive space for all young people, where they can learn and grow in a respectful and accepting setting.
Community organizations and government agencies can support youth center accessibility by offering funding and professional development opportunities to youth center staff. This will help them gain the skills and knowledge necessary to promote accessibility effectively and provide support to young people with diverse needs and abilities.
In conclusion, providing accessible youth centers is essential to ensure that young people from all backgrounds, abilities, and experiences can benefit from the opportunities they offer. By promoting and supporting accessibility, we can create a more inclusive community where everyone feels welcome and valued.
Possession of Marijuana Restrictions
In California, the possession of marijuana is legal for both recreational and medical purposes. However, there are limitations to the amount that can be possessed. For recreational use, individuals over 21 years old can possess up to one ounce (28.5 grams) of cannabis or up to eight grams of concentrated cannabis. Possessing more than this amount is considered a misdemeanor offense, which can result in up to a $500 fine and six months in county jail.
For medical use, qualified patients can possess up to eight ounces (227 grams) of cannabis for personal use, as well as grow up to six mature or 12 immature plants. Possessing more than the allowed amount can lead to misdemeanor or felony charges, depending on the quantity.
It is legal to possess marijuana in a private residence, but possessing it in public areas such as schools, parks, and government buildings is illegal and can result in fines or even imprisonment. Additionally, driving under the influence of marijuana is illegal and can result in a DUI charge.
Overall, while the possession of marijuana is legal in California, it is important to adhere to the laws and limitations surrounding its possession, and to be mindful of where it is being used and stored.
Licensing Types for the Cannabis Industry in California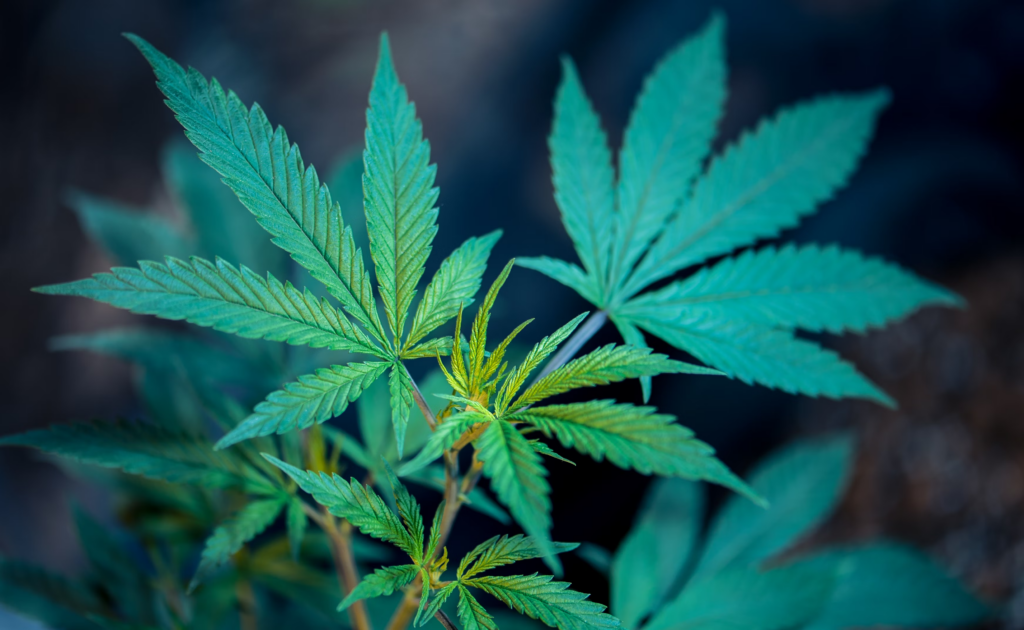 The cannabis industry in California has various types of licenses available to operate legally. The five main types of licenses are cultivation, manufacturing, distribution, testing, and retail licenses. To obtain any of these licenses, applicants must comply with state regulations and meet specific requirements.
Cultivation licenses are necessary for growing, drying, curing, grading, and trimming cannabis plants. Before applying, candidates must complete a background check, pay application fees, and meet certain criteria, such as being at least 21 years old and having no prior felony convictions. Similarly, manufacturing licenses require applicants to follow strict safety protocols and meet state and local zoning requirements.
Distribution licenses are necessary for transporting cannabis between facilities before it reaches the retailer. To obtain this license, applicants must have a physical location and meet minimum requirements for security, inventory tracking, and quality assurance. Testing labs must meet ISO/IEC 17025:2017 accreditation standards and undergo annual audits to obtain and maintain their licenses.
Retail licenses are for businesses that sell cannabis products directly to consumers. In addition to complying with state and local regulations, applicants must have a physical location, follow strict security protocols, and meet minimum financial requirements. Regardless of the license type, all cannabis industry businesses must follow California's strict compliance and regulatory guidelines.
Final Thoughts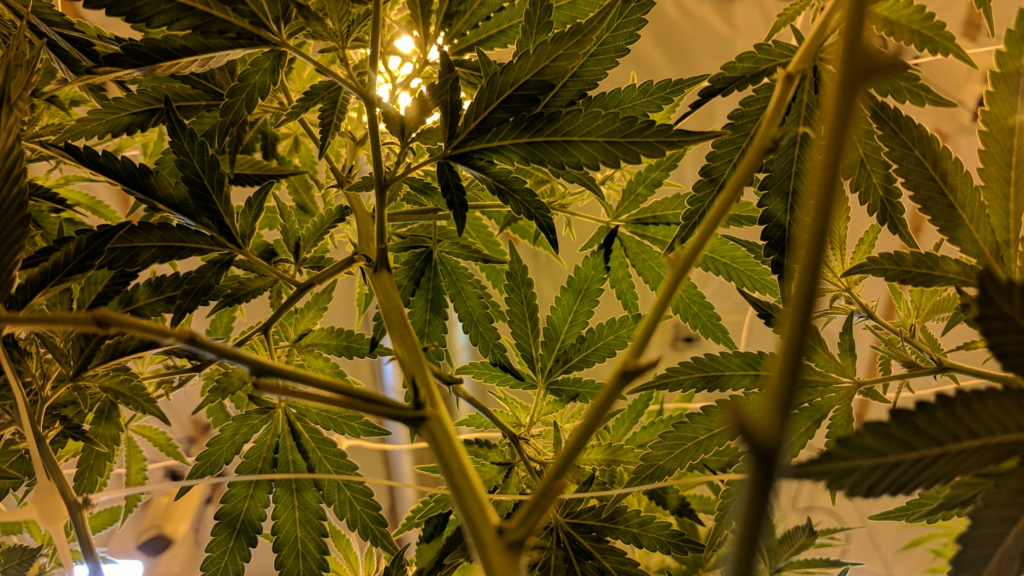 In conclusion, understanding the current state of cannabis in California is crucial for anyone looking to explore its benefits or participate in the industry. We've explored key aspects, including the legalization history, regulations, and the thriving cannabis culture in the state.
California has been at the forefront of cannabis reform, legalizing both medicinal and recreational use. This progressive approach has allowed for the establishment of numerous dispensaries throughout the state, offering a wide variety of cannabis products to meet the needs and preferences of consumers.
If you're in the San Fernando Valley area, one cannabis dispensary that stands out is DC Collective. Known for its commitment to quality and customer satisfaction, DC Collective offers a diverse selection of cannabis products, including flower, edibles, concentrates, and more. Their knowledgeable staff can guide you through the wide range of options and help you find the right products for your needs.
Whether you're a medical patient seeking relief or a recreational user looking for a positive cannabis experience, DC Collective in the SFV is worth exploring. Take the next step in your cannabis journey by visiting their dispensary and experiencing their exceptional products and services firsthand.
Remember, responsible cannabis use is essential, and it's always important to follow California's laws and regulations. Stay informed, make educated choices, and enjoy the benefits of cannabis responsibly and legally.